Apparel Magazine names two Lectra customers among top 40 innovators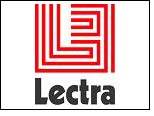 Lectra, the world leader in integrated technology solutions dedicated to industries using soft materials -- textiles, leather, industrial fabrics, and composite materials -- announced Apparel Magazine, the leading US b-to-b publication for apparel and apparel retail executives, has named two of Lectra's customers -- The Children's Place and Please Mum -- as honorees in its second annual Top Innovators issue.

"Apparel Magazine salutes 40 key visionary firms shaping the industry, including The Children's Place and Please Mum," said Jordan Speer, editor-in-chief, Apparel. "We are honored to profile their creativity, determination and strategies for moving successfully forward even amidst these difficult economic times. We also salute the many solutions providers, such as Lectra, whose leading-edge solutions have helped enable these companies to shine."

Winners in Action
The Children's Place Retail Stores is a leading specialty retailer of children's merchandise. The Company designs, contracts to manufacture and sells high-quality, value-priced merchandise. In July 2008, The Children's Place completed a successful migration from Lectra's previous design technology solution to Kaledo®, Lectra's new design suite providing designers with the most advanced digital design development and management capabilities on the market for both textile and fashion design.

"We knew that Kaledo was the 'latest and greatest' in design technology, but the trick for us was to incorporate the new tool into our design team of 60 users while still getting our collections out on time," said Phil Wozny, Senior Director of Merchandising Systems at The Children's Place. "Together with Lectra's team, we were able to implement a rapid migration strategy to effectively cope with the double challenge of learning a new tool and overcoming issues related to change management. We decided that we would require all users to move to Kaledo without the option of returning to U4ia. And it worked very well, with only seven days of training for each user and not a single delivery delay. We've been very pleased."

"Kaledo offers us rich functionality," Wozny said. "We believe the technology is a big 'win' for The Children's Place and it is embraced by our design team to help streamline and accelerate our design and development processes. We are proud of the Apparel Magazine award and look forward to our continued partnership with Lectra."

Kaledo, Lectra's leading-edge professional design software platform
Kaledo suite provides designers with the most advanced textile and fashion development and management capabilities on the market. Kaledo Collection, the foundation of the suite, is a forum that unites business, creative, marketing and management teams in order to collaborate in the development of trends and collections. In addition, the suite comprises the Kaledo Textile modules which are used to simulate realistic prints, knits, and woven fabrics.