Productivity initiatives help Avery expand gross margin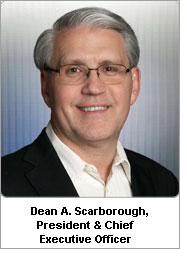 Avery Dennison Corporation announced preliminary fourth quarter and full-year 2009 results.

"We completed 2009 with record free cash flow and significantly accelerated debt reduction while operating in the most difficult economic environment in decades," said Dean A. Scarborough, president and chief executive officer of Avery Dennison.

"While end markets remain soft, fourth-quarter sales reflect stabilizing inventory levels, resulting in solid improvement compared to the first half of the year," Scarborough said. "Our restructuring and productivity initiatives helped us expand gross margin and continue to invest for the future.

"Our leading market share in our core businesses and increased operating leverage position us well for strong profitable growth as markets recover," Scarborough said. "Our employees demonstrated great discipline in 2009, and I'm confident they will continue to do so in 2010 as we increase our focus on growth."

Fourth Quarter 2009 Results by Segment

All references to sales reflect comparisons on an organic basis, which exclude the impact of acquisitions, foreign currency translation, and the impact of an extra week in the 2009 fiscal year. All references to operating margin exclude the impact of restructuring, asset impairment charges, lease cancellation costs, and other items.

Pressure-sensitive Materials (PSM)

Roll Materials sales grew, led by strength in emerging markets, partially offset by weakness in Europe. Growth in North America was flat. Sales continued to decline in the more economically sensitive Graphics and Reflective Products division.

Operating margin increased as productivity offset higher employee costs, while the effects of pricing and raw material trends continued to cover the cumulative impact of 2008 inflation.

Retail Information Services (RIS)

The decline in sales primarily reflected reduced demand for apparel in the U.S. and Europe, and continued caution on the part of retailers.

Operating margin before restructuring charges and other items declined as the benefits of restructuring and other productivity actions were offset by higher employee costs, reduced fixed-cost leverage, and other factors.

RIS continues to reduce fixed costs, streamline its operations, and introduce new products and value-added services to increase its share of this large market.

Office and Consumer Products (OCP)

The decline in sales reflected weak end-market demand, led by slower corporate purchasing activity.
Operating margin declined as the benefit of productivity actions was more than offset by reduced fixed-cost leverage, higher employee costs, and increased marketing and product development spending.

Other specialty converting businesses

Sales were flat compared to prior year, reflecting continuing weakness in the housing and construction industries.