wehkamp boosts next-day deliveries using Agentrics software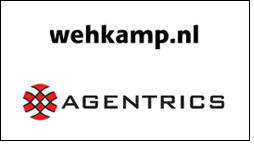 wehkamp.nl, the Netherland's largest online retailer that sells everything from home living to fashion to electronics, is growing at an impressive 15% a year and as part of RFS Holding has annual revenues fast approaching €500m. However, its supply chain planner, Gerco Van Norel, acknowledges that in order to stay competitive and to satisfy the insatiable desire for getting products to our doors faster and faster, the company needs to be able to deliver to the consumer the day after an order arrives.

Working closely with its main electrical supplier, ETC, it has been able to drastically improve its service levels and delivery times, as well as reduce the amount of inventory in its European distribution centres. wehkamp.nl has been using Agentrics demand driven replenishment software to automatically share sales data with ETC so that it knows how many TV's, laptops or telephones to send to the customer every day. Benefits since implementing the software include 10% higher sales from improved product availability; and 40 % reduced inventory, meaning fewer markdowns and less overheads.

In order to surmount long lead times from China or Turkey, where a lot of its stock comes from, as well as direct from manufacturers and suppliers closer to home with warehouse depots in Europe, the company has to have a pretty good idea of what stock is where and make sure that it can meet its promise of next-day deliveries to the consumer. Deliveries from the Far East, such as for apparel, can sometimes take six months; while electrical goods, often direct from manufacturers including LG or Siemens in Europe, can even be delivered the same day.

Previously, a team of around twenty-five supply chain planners at wehkamp.nl had to rely on weekly forecasts and weekly deliveries from suppliers like ETC. Today, a highly automated replenishment system means that only around ten or twenty percent of 'special' orders need to be scrutinised. These are flagged up by the Agentrics software as being high value goods or 'exceptions', so worth checking again. This, says Norel, has saved the company a great deal of time and given them lots of peace of mind in using the system.

The company operates two 35,000 square metre warehouses in the Netherlands: one for large size items like home appliances; the other for smaller items and apparel. With around 100,000 individual product items (SKU's, or shop keeping units) to choose from, serving up to 40,000 customers every day and making over 5 million shipments a year, it's no surprise that technology to make sense of it all has proven extremely useful.

"Being able to manage more SKU's per supply chain planner has meant we've been able to increase our assortment and range of products online without any extra effort," says Norel.

In addition, there's now a lot less time required, with daily deliveries at set times arranged with suppliers; rather than before having to continually make weekly delivery requests for appointments and constant changes.