VILED to make history with first Saks Fifth Avenue store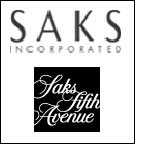 Retailer Saks Incorporated announced the planned opening of a licensed Saks Fifth Avenue store in Almaty, Kazakhstan in August 2012.

The tri-level, approximate 91,000 square foot store will be located in the Esentai Shopping Mall which will be the first of its kind in Kazakhstan. In addition to being anchored by Saks Fifth Avenue, the Esentai Shopping Mall will include a large selection of luxury fashion and jewelry brand stores. The shopping Mall will be part of Esentai Park, a new mixed-use center which includes luxury residential and commercial towers as well as a five-star hotel.

The Almaty Saks Fifth Avenue store will be congruent with the Saks Fifth Avenue stores in the United States in product and service, while catering to local tastes and preferences. The store will include distinctive offerings from established and emerging American and international designers and present sought-after collections of fine designer apparel for women and men as well as shoes, jewelry, accessories, handbags, fragrances, cosmetics, intimate apparel, children's apparel, and select gift items. Saks Fifth Avenue is known for its extraordinary personalized customer service, and the new store will include its signature Fifth Avenue Club for both men and women and offer an ongoing calendar of special events, such as fashion shows and personal appearances by designers.

The Saks Fifth Avenue store in Almaty will reflect a modern, streamlined design and will feature a three-story high, state-of-the-art digital video screen on the façade of the building.

Stephen I. Sadove, Chairman and Chief Executive Officer of Saks Incorporated, commented, "We are so excited to bring our first store to this part of the world and believe that Almaty, Kazakhstan, with its rapidly expanding affluent population, will be a great fit for Saks Fifth Avenue. We hope that the residents of and visitors to Almaty will enjoy our differentiated, world-class selection of luxury brands and services."

Aygul Amirzhanova, Chief Executive Officer of the VILED Group, commented, "We are extremely delighted to make history in Kazakhstan by opening the first Saks Fifth Avenue store in the thriving city of Almaty. The Saks Fifth Avenue store will certainly be a complete solution for all fashion lovers, filled with the latest designs of exceptional quality and offering extraordinary customer service. Our goal is to offer an unrivalled experience with special attention to details. We believe Saks Fifth Avenue will be a great addition to Kazakhstan, making a terrific contribution to the citizens of Almaty and the entire country."

Saks Incorporated currently operates Saks Fifth Avenue, which consists of 46 Saks Fifth Avenue stores, 57 Saks Fifth Avenue OFF 5TH stores, and saks.com.

Founded in 1924 with the opening of its Fifth Avenue, New York flagship store – which continues today to be the Company's landmark store – Saks Fifth Avenue has grown to 46 stores throughout the United States, complemented by licensed stores in Mexico City, Mexico (two stores); Riyadh and Jeddah, Saudi Arabia; Dubai, U.A.E.; and Manama, Bahrain.