Retailer Noni B is steady in tough times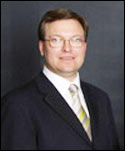 Noni B Limited, the fashion retailer, announced an after-tax profit of $0.7 million for FY2011 (FY2010: $3.9 million) before impairment of goodwill. This result is in line with market guidance in July. The statutory result, after impairment of goodwill relating to the company's initial public offer in 2000 of $0.4 million, was an after-tax profit of $0.2 million. Sales revenue was $117.3 million, in line with FY2010 ($117.4 million), although comparable store revenue was down 1.0 per cent. Average full price margin was higher, but discounting to meet the market resulted in a small decline in gross profit margin. Stock-turn increased and inventory at the end of the financial year was 10 per cent lower than a year earlier.

Cash flow remains strong and the company has no bank borrowings.

Due to the uncertain retail outlook, the directors have decided it would be prudent not to pay a final dividend. A fully franked interim dividend of 1 cent per share was paid in April 2011.

Review of operations
'In this very challenging retail environment, we have continued to refine all parts of the business so we benefit fully from an improvement in consumer confidence, whenever that may come. Following in-depth research into customer attitudes earlier this year, we are also progressing initiatives to ensure Noni B maintains its strong market position as consumers change their buying habits,' said David Kindl, joint managing director.

'During the past three years we have reviewed our business model in detail and have made changes where necessary. Management has been restructured, supplier terms have been improved, expenses have been reduced wherever possible, and store staffing rosters have been adjusted so they are aligned more closely with demand.

'Following these changes, we believe Noni B is well placed to increase our share of the fashion market and to benefit as consumer confidence returns.

'We have opened new stores where we can negotiate attractive leasing terms, especially sharing risk with the landlord. It is pleasing that eight new stores were opened in FY2011 compared with seven in FY2010. There has also been a strong focus on the individual performance of each store and seven underperforming stores were closed in both FY2011 and FY2010. As a result of the current economic situation, we have been able to negotiate a decrease in base rent for store leases renewed in FY2011.

'Recognising the importance of service in maintaining the loyalty of customers and differentiating Noni B, we have increased our investment in training and all store managers have now completed an externally recognised qualification in Retail Studies. During the year we successfully negotiated a new enterprise agreement with our staff, lasting until 2013.

Planning for the future
'We have recognised for some time that many of the changes in retail behaviour are permanent, with more people expecting retailers to offer online sales, and that we need to satisfy customers whether they want to shop instore or online. Next month, therefore, we will launch an online store.