Gap introduces first Banana Republic store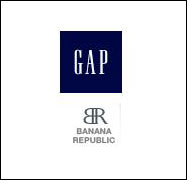 Continuing with its global expansion strategy, Gap Inc. announced the opening of the first Banana Republic store in Russia through its franchise channel. The company also announced that it will open its first Gap store in Serbia on Friday. This store will represent the company's 200th franchise store globally.

"We are very proud to not only be introducing Banana Republic to Russia, but also opening our 200th franchise store," said Stephen Sunnucks, president, international, Gap Inc. "This is a significant landmark for our goal of growing our franchise store base to 400 by 2014."

Gap Inc. is focused on growing its share of the $1.4 trillion global apparel market. Over the last five years, the company has grown its franchise store base to 200 and expanded to 27 countries throughout Asia, Europe, Latin America, the Middle East, Australia and Africa. The company has franchise agreements in place to bring its brands to 32 countries, including Chile, Vietnam and Morocco in fiscal year 2011.

Russia
The first Banana Republic store in Russia is located in Moscow's AfiMall City, the largest shopping and entertainment complex in the city. Gap Inc. first made its products available to Russian consumers in 2008 with its first Gap store. Since then, the company has expanded its store base to 11 franchise stores in the market, including 9 in Moscow. In 2010, the company began offering Russian consumers both Gap and Banana Republic products online through its international online shipping provider. The new store will be managed under Gap's existing franchise agreement with Fiba Holding, which also manages the brand's franchise locations in Turkey and the Ukraine.

"Russia's consumer base has nearly double the amount of disposable income compared with the average western consumer," said Stefan Laban, managing director of strategic alliances for Gap Inc. "Given Russia's high demand for retail consumption, the market presents an ideal opportunity to introduce Banana Republic's affordable luxury offering."

The first Russian Banana Republic store is part of Gap Inc.'s ongoing strategy to bring Banana Republic's affordable luxury offering to new markets worldwide. Since its founding in 1978, Banana Republic has established itself as a brand offering a range of stylish, versatile wardrobe solutions delivering elevated design and luxurious fabrications at approachable prices. The Moscow store will offer the brand's covetable, uncomplicated style that works from day to night and will house the women's and men's ready-to-wear collections, accessories and personal care products.

Serbia
The first Gap store in Serbia is located in the capital city of Belgrade on Knez Mihailova Street. Serbia is the sixth country to be managed under Gap Inc.'s franchise agreement with The Marinopoulos Group, one of Greece's leading retail, commercial and industrial firms. The group also manages the company's franchise locations for Gap brand in Greece, Bulgaria, Croatia, Cyprus and Romania.