ModCloth uses funds to fuel growth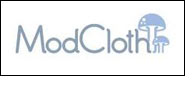 ModCloth, an innovative online retailer of independently designed fashion and decor, has closed a $25 million round of funding led by Norwest Venture Partners (NVP). The e-tailer's existing investors, led by Accel Partners, also participated in this round. Josh Goldman of NVP will be a new addition to the ModCloth board, joining Theresia Gouw Ranzetta of Accel, Josh Kopelman of First Round Capital, Ann Miura-Ko of Floodgate, and husband-and-wife co-founders Eric Koger and Susan Gregg Koger.

"We're very excited to announce our latest funding round with Norwest Venture Partners, especially with Josh at the helm," said ModCloth CEO and Co-Founder, Eric Koger. "His experience as an investor in innovative ecommerce companies like Quirky, WhaleShark Media and Gilt Groupe, combined with his deep operational background, give Josh a unique knowledge and understanding of our potential and how ModCloth fits in the landscape of fashion-oriented technology companies."

The funding will allow ModCloth to continue building a site experience that empowers its community and makes for a fun and unique social shopping experience, as well as expand its popular Be the Buyer™ program. Be the Buyer™, which allows customers to vote items from emerging designers into production, recently surpassed 12 million votes.

I'm passionate about companies in the online retail space that are bringing together community, content, and commerce into highly engaging new shopping experiences for consumers. When done right, these efforts can not only build tremendous loyalty among users, but can also bring remarkable efficiency and operational improvements to the business itself," said Goldman.

"ModCloth does this better than any company in the industry. It uniquely integrates data and input from the community into virtually every area of its operations, from supply chain planning, to merchandizing, to customer support. This distinctive vision gives ModCloth the opportunity to change what's happening in both fashion and online retailing, and in the process, create one of the next great global brands in those industries."

ModCloth was started by high school sweethearts Eric Koger and Susan Gregg Koger when they were just teenagers, the summer before attending Carnegie Mellon University in 2002. After graduating from college in 2006, Susan and Eric decided to expand their site selection from strictly one-of-a-kind vintage items to a vintage-inspired aesthetic with items from talented independent designers from all over the world.

The company has since gained attention for empowering their community of shoppers through a social commerce platform that brings products to market via customer feedback and validation. Most recently, ModCloth launched its "Make the Cut Contest," a crowdsourced design competition that gives aspiring designers the opportunity to submit design sketches based on a themed inspiration board. Select designs are then voted on by the ModCloth community, with the favorites being put into production and sold on ModCloth.com.