Apparel retailer Uniqlo's same store sales up 2.6% in June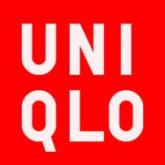 Uniqlo announces sales for the month of June for 2014. June 2014 same-store sales increased by 2.6% year on year while sales at its own stores increased by 5.4%.
Total sales including online sales increased by 6.0%. Same-store sales increased year on year in June, thanks to favorable sales of its AIRism innerwear range and other core summer items throughout the month.
UNIQLO Japan is the nation's largest apparel retail chain with a 5.5% share of the ¥10.7 trillion Japanese apparel market, and a network of 853 stores at end of August 2013 generating annual net sales of over ¥683.3 billion.
The first UNIQLO casualwear store opened in Hiroshima City in western Japan in 1984. The subsequent opening of multiple suburban roadside stores brought rapid growth, culminating in the 1998 fleece apparel campaign which sparked a UNIQLO boom throughout Japan. UNIQLO Japan then experienced a period of falling sales and profits, but performance recovered thanks to a determined focus and expansion of women wear.
UNIQLO