FY14 sales surge at Fast Retailing but profits plunge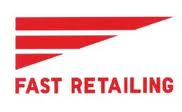 Consolidated revenue at Japanese apparel marketer – Fast Retailing surged 21% from a year earlier to ¥1.383 trillion in the full fiscal year period ending August 31, 2014.

However, consolidated operating profit for the fiscal year fell to ¥130.4 billion, down 2.8% year-on-year, which the retailer attributed to recording a ¥19.3 billion impairment loss in its J Brand premium denim operation, along with ¥4.6 billion impairment on stores.

Consolidated profit plunged to ¥79.3 billion, down 26.2% year-on-year and profit for the fiscal year also fell sharply by 28.7% to ¥74.5 billion.

Fast Retailing said profit also contracted considerably on the back of a significant fall in finance income from ¥22.2 billion in fiscal year ended August 31, 2013 to ¥6.0 billion in the year ended August 31, 2014.

Both the UNIQLO Japan and UNIQLO International business segments reported gains in sales and profit for the full business year, with performance at UNIQLO International proving particularly strong.

However, the Global Brands segment reported a fall in profits, after recording an impairment loss on the J Brand premium denim label.

Division-wise, UNIQLO Japan achieved rising sales and profit in the fiscal year under review. Revenue rose 11.6% year-on-year to ¥715.6 billion, while operating profit also expanded 11.6% to ¥106.3 billion.

"This strong performance was due in part to a 1.9% rise in sales in existing stores, and in part to a rise in total sales per store," Fast Retailing said.

"The latter was achieved through our 'scrap and build' strategy of gradually increasing the size of our store stock by replacing smaller, less efficient stores with large-scale outlets," it added.

Sales at UNIQLO International skyrocketed 64.7% from the earlier fiscal year to ¥413.6 billion, while operating profit rose to an impressive 165.1% year-on-year to ¥32.9 billion.

According to Fast Retailing, various regions within the UNIQLO International segment posted strong gains in sales and profit, including China, Hong Kong, and Taiwan, South Korea, and Europe.

"Continued buoyant growth in sales in existing stores underpinned the strong performance reported by each of these operations."

UNIQLO USA generated a strong performance in the first half of the business year from September 2013 to February 2014.

However, the cool summer had an adverse impact on sales in the second half from March to August 2014.

Taking that into account, along with some additional costs incurred in relation to the early opening of a few new stores, the operating loss for the US operations remained roughly at the same level as the previous year.

UNIQLO Europe, including the United Kingdom, France, Russia, and Germany, reported gains in both sales and profit over the fiscal year.