Apparels fuel Indian ecommerce sales: Study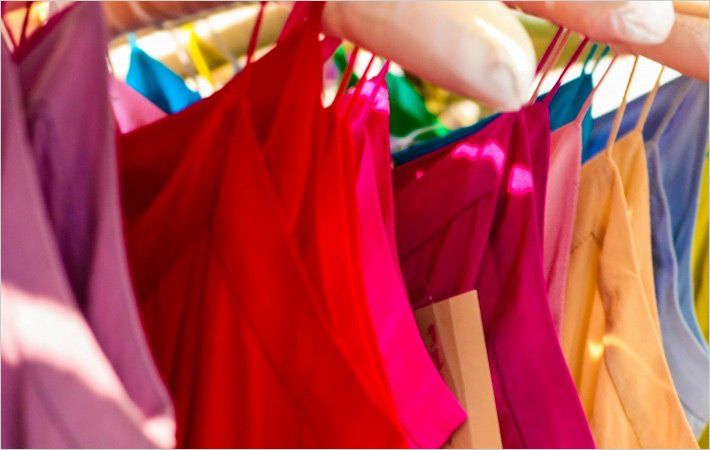 Online apparel sales continue to capture a greater share of India retail ecommerce sales, said an ASSOCHAM-PwC study.

The apparel category, along with computers and consumer electronics, helped fuel the overall market growth, through ecommerce sales.

Apparel and accessories, as well as computers and consumer electronics account for the bulk of Indian online sales and stood at 39 per cent.

This contribution is expected to grow to 42 per cent of total retail ecommerce sales in 2015, the ASSOCHAM-PwC study highlighted.

Average annual spending on online purchases is projected to increase by 67 per cent to Rs 10,000 from Rs 6,000 per person.

"2014 will go down as the year of e-commerce, while the coming year will be even more promising both for the consumer as also the entrepreneurs," a statement from ASSOCHAM reveals.

In 2014, about 40 million consumers purchased something online and number is expected to grow to 65 million by 2015 with better logistics and internet-ready devices fuelling the demand in e-Commerce.

Industry estimates that the total spends on warehousing and sorting centers could be as high as 3-6 per cent of top-line revenues, which totals to spend of US $450-900 million in warehousing till 2017-2020.

The sector is also projected to spend an additional $500-1000 million in the same period on logistics functions, leading to a cumulative spend of $950-1900 million till 2017-2020.

It is also estimated that currently over 25,000 people are employed in e-retailing warehousing and logistics.

And even with efficiency improvements in the delivery networks, it is estimated that the online industry will add close to 100,000 people, in these two functions alone by 2017-2020.

The sector has attracted the attention of investors, who included top global firms and leading industry leaders like Azim Premji and Ratan Tata.

Indian ecommerce sites like Flipkart and Snapdeal are enjoying edge over the global players like Amazon, the study adds.

The Indian ecommerce industry is valued at $17 billion, growing at a compound annual growth rate of about 35 percent each year and will cross $100 billion in the next five years, the study noted.

"Smartphone and tablet shoppers will be strong growth drivers", DS Rawat, secretary general of ASSOCHAM said, while releasing the study.

"Mobile already accounts for 11 per cent of ecommerce sales, and its share will jump to 25 per cent by 2017," he added.

The paper said, with nearly one-third of internet users already making purchases online, ecommerce growth will rely more on increased spending from existing buyers than first-time online buyers.

The steady growth in the number of web shoppers also is helping to boost e-commerce sales. Many consumers will prefer the web to bricks-and-mortar retailers in large part because of online deals.