East Africa a possible hub for apparel sourcing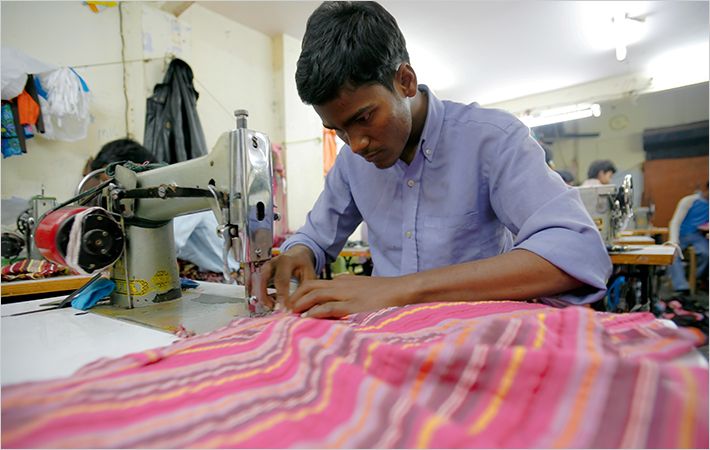 East African countries, particularly Ethiopia and Kenya have the potential to become bigger players in garment manufacturing. But the road ahead won't be easy, according to a report by management consulting firm McKinsey.

In the past two years, a number of European companies such as H&M, Primark, and Tesco began sourcing some of their garments from Ethiopia. The rest of the apparel industry took notice: since 2013, there has been rising interest in not just Ethiopia but also other East African countries as potential sourcing destinations for apparel. Also contributing to the buzz is the renewal of the African Growth and Opportunity Act (AGOA), which gives certain countries in sub-Saharan Africa duty-free access to the US market.

The report which is based on a survey, says East Africa can indeed become a more important centre for apparel sourcing, but only if stakeholders - buyers, governments, and manufacturers - work together to improve business conditions in the region.

Nearly three-quarters of survey respondents said, as they did in 2011 and 2013, that over the next five years they expect to reduce their purchases from Chinese firms. Chinese apparel production has indeed fallen since 2010 - but China remains the undisputed giant of garment manufacturing, with approximately $177 billion in apparel exports in 2013.

According to United Nations projections, sub-Saharan Africa will have the highest growth in working-age population anywhere over the next 20 years. By 2035, the working-age population in the region is expected to be as large as China's today - more than 900 million people. This massive labour pool is capturing the attention of several industries, including apparel.

Within sub-Saharan Africa, East African countries - especially Ethiopia and Kenya, and to a lesser extent Uganda and Tanzania - are of interest to apparel buyers. The governments of both Ethiopia and Kenya are taking steps to develop their domestic textile and garment industries.

Both Ethiopia and Kenya have strengths and weaknesses. Ethiopia has cost advantages whereas Kenya boasts higher production efficiency. Challenges common to both countries include poor infrastructure, cumbersome customs processes, a dearth of technical and managerial talent, and low levels of social and environmental compliance.

Apparel buyers today are sourcing basic, large-volume items from Ethiopia: T-shirts accounted for 46 per cent of the country's exports to the EU-15, and trousers 31 per cent. As much as 60 per cent of exports are sent to Germany and 10 per cent to the US. But Ethiopia accounts for a mere 0.01 per cent of total apparel exports, according to the World Trade Organization.