'We will continue to deliver newness in merchandise assortments' - JCP CEO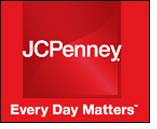 J. C. Penney Company Inc reported earnings per share of $0.11 per share for the first quarter ended May 2, 2009, compared to $0.54 per share in last year's first quarter. Net income for this year's first quarter was $25 million versus $120 million last year. Earnings for the first quarter were impacted by a pre-tax negative swing in non-cash qualified pension plan expense of $114 million, or $0.32 per share after-tax, compared to last year's first quarter.

"Our performance in the first quarter reflects the strides we made in communicating to customers the style, quality and value of our offerings. This helped drive better-than-expected sales throughout the quarter and, along with alignment of inventory levels to current sales trends, led to improved gross margins. Combined with our continued success in controlling expenses, we achieved flow through to bottom line results that improved steadily versus our outlook at the beginning of the quarter," said Myron E. (Mike) Ullman, III, chairman and chief executive officer of JCPenney.

"Looking to the balance of the year, we expect consumer spending and mall traffic to remain weak, which will be particularly evident against tough comparisons in the second quarter. As these conditions persist, we will continue to deliver newness and excitement in our merchandise assortments while maintaining a vigilant focus on the areas of the business we control."

Operating Performance
Total sales in the first quarter decreased 5.9 percent compared to last year, while comparable store sales decreased 7.5 percent. The strongest merchandise result was in women's apparel and, geographically, the best performance was in the southwest region of the country. The weakest results were in fine jewelry and in the southeast region.

For the quarter, gross margin increased 50 basis points to 40.5 percent of sales. Better alignment of inventory to sales trends resulted in more sales of merchandise at regular promotional prices and less clearance selling compared to last year's first quarter. SG&A expenses were also well managed in the quarter and decreased $62 million compared to last year's first quarter, but increased 40 basis points to 32.3 percent of sales due to lower sales volume.

Total qualified pension plan expense was $81 million compared to a credit of $33 million in last year's first quarter. As a percent of sales, total operating expenses were 37.8 percent in the first quarter.

Operating income for the first quarter declined 57.3 percent to $106 million or 2.7 percent of sales. Excluding the impact of the non-cash qualified pension plan expense on income from both the current and last year's first quarter, operating income decreased 13 percent. A reconciliation of non-GAAP operating income excluding qualified pension expense is included in this release.

Interest expense for the quarter was $63 million, and the effective tax rate was 41.9 percent reflecting the impact of certain state deferred tax items.