AEPC organizes Buyer-Seller Meet in Spain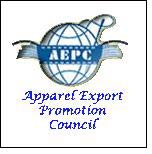 Apparel Export Promotion Council has decided to organize Buyer-Seller Meet in Spain. Spain has been a very attractive market for Indian apparels. During 2007-08, the garment imports to Spain from India were around 350 million.Main items of exports to Spain are: T-shirts, singlet, Ladies suits, Ensembles, Jackets, Dresses, Blouse, Shawl, Scarves, Mufflers, Underpants, babies garments and clothing accessories, etc..

SCHEDULE
The Buyer Seller Meet has been arranged at Barcelona and Madrid on the following dates:

Country/City Date Days
SPAIN – BARCELONA 28 – 29th September, 2009 Monday/Tuesday
SPAIN – MADRID 01 – 02nd October, 2009 Thursday / Friday

Each participant would be provided with a built-up booth of approx 9 SQM.It would have besides one table and 3 chairs, 100 hangers, 2 hanger rails, spotlights, mannequin etc. Any additional item which is required by the participants has to be informed before 29th August, 2009 via email at slsharma@aepcindia.com;: Kind Attn : Mrs. Sneh Lata Sharma, Deputy Director. The Council will explore the possibilities of getting additional items at a cost, which shall be paid by the participants separately in advance to AEPC.

MOVE-IN & MOVE-OUT TIME BY THE PARTICIPANTS
The participants should set-up their stalls between 3.00 PM to 7.00 PM on 27th September, 2009 at Barcelona and on same timings at Madrid on 30th September, 2009. Similarly, the participants would be required to move-out at 7.00 PM on 29th September, 2009 at Barcelona and on same timings at Madrid on 02nd October, 2009.

PAYMENT SCHEDULE ON OR BEFORE
The actual cost of 9 sqm booths is Rs. 3.00 lakh. This BSM has been brought to you with special package, as sanctioned by Shri Sudhir Sekhri, Chairman, Export Promotion.

The payment schedule as follows:
Actual cost of approx 9 sqm booth : Rs. 3,00,000/-
Govt. incentive (MDA+ Hotel cost) : Rs. 1,05,000/-
Govt. support (MAI) : Rs. 50,000/-
Early bird discount : Rs. 20,000/-
(if payment made before 15/6/09)Participation charges after discount : Rs. 1,25,000/-
Participation charges after due date : Rs. 1,45,000/-

No part payment will be accepted.

GUIDELINES FOR THE ALLOTMENT OF BOOTHS:
1. All the participants who paid the full participation fee in time would be considered for allotment of booths through alphabetical order.
2. The decision of SG/Chairman (EP) would be final in case of any confusion/dispute
3. No change in the booths, once allotted would be entertained under any circumstances.
The exporter who has applied for participation in the BSM, the withdrawal will be subject to following:
a. 25% of participation charges will be forfeited if the exporter withdraws before the participation is confirmed by the Council and other participant on the wait list confirms their participation. However, theforfeiture will be 35% of participation fees in case, there is no other participant on the wait list.