Garment companies to get deeply impacted by CIT bankruptcy, AEPC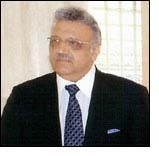 Indian garment exporters could get severely impacted as thousands of small and medium-sized businesses in the United States face financial difficulties and could go out of business after lender CIT Group Inc filed for bankruptcy protection, the Apparel Export Promotion Council (AEPC) said.

Nearly 80 per cent of Indian exporters service small US vendors. "Given their very high exposure to smaller vendors, the impact on Indian firms may be significant," said AEPC chairman Rakesh Vaid.

"It is definitely going to impact India's exports to the United States which is our largest destination." Most importantly, he said, credit terms may worsen and thereby impact Indian exporters.

Of the 10.17 billion dollar annual garment exports out of India, nearly three billion dollars are to the United States.

CIT is the largest factoring firm to the apparel sector, responsible for an estimated 60 percent of factoring in the US apparel and footwear industry. Giants such as Liz Claiborne Inc, one of the reported clients of CIT, may not be so badly hit with other financing options in banks.

But the smaller companies will get deeply impacted, especially due to lack of option for financing. As per Standard & Poor's estimate, CIT lent about four billion dollars to US apparel manufacturers and retailers last year.

Although the company will keep operating, it is unlikely to be able to make the same number of loans as before. CIT provides working capital to small firms such as shops, their suppliers and restaurants -- many of whom are already struggling in the current economic recession.

In one of the biggest corporate failures in US history, CIT made its filing in the New York bankruptcy court on November 1 after a debt-exchange offer to bond holders failed. CIT, a 101-year-old commercial lender, said most of its bond holders have agreed a pre-packaged reorganisation plan which will reduce total debt by 10 billion dollars while allowing the company to continue to do business.

The collapse is also bad news for US taxpayers who stand to lose the 2.3 billion dollars provided last year to prop up the troubled lender. With 71 billion dollars in assets, the company serves 2,000 vendors that supply merchandise to 300,000 stores, according to the US National Retail Federation.

Sunday's Chapter 11 bankruptcy filing is one of the biggest in US corporate history with total liabilities of 64.9 billion dollars.

It came after the collapse of German retail group Arcandor in June because the banks had cut off all sources of credit. The German government too had rejected all requests for financial assistance to Arcandor which owns the Karstadt department store chain and Quelle mail order firm.

The AEPC has been exploring ways with sourcing agent Li & Fung to reduce losses incurred by Indian apparel exporters after Arcandor filed for bankruptcy. The Hong Kong-based group has offered to help exporters by entering into long-term commitments and reaching more buyers.