Kenneth CEO pleased with outcome of holiday season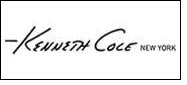 Kenneth Cole Productions, Inc announced that it will exceed prior earnings guidance by approximately $0.15 per share for operating performance in the fourth quarter ended December 31, 2009 due to a stronger than anticipated holiday season. Net revenues in the fourth quarter are expected to be approximately $110 million, in line with prior guidance of $107 million to $112 million.

The Company noted that the quality of its product and its inventory position improved versus the prior year resulting in better sell-through, less promotion and higher than expected gross margin during the quarter. The Company also noted that fourth quarter operating performance benefited from significantly lower expenses due to the Company's cost cutting programs.

As a result, the Company expects to report non-GAAP adjusted operating earnings for the quarter of approximately $0.21 per share versus its prior guidance of $0.04 to $0.08 per share, and a loss of ($0.27) for the fourth quarter last year. In addition, the Company announced that it expects to report a significant year over year improvement in the first quarter of 2010, with operating profitability near break-even vs. an adjusted EPS loss of ($0.41) for the first quarter last year.

Year-end cash increased to $69 million from $65 million a year ago, primarily due to enhanced inventory management. Inventories are anticipated to be down approximately 33% versus the same period a year ago. In addition, the Company continues to operate with no long-term debt.

• Adjusted Operating Earnings of Approximately $0.21 vs Loss of ($0.27) in Q4 '08
• Gross Margin Improvement, Expense Reduction Enable Above-Plan Performance
• $63 Million of Non-Cash Charges Expected for Deferred Tax and Other Asset Impairments

Jill Granoff, Chief Executive Officer, commented, "We are pleased with the outcome of our holiday season, during which we significantly exceeded our operating plan. Our focus on product and execution has begun to revitalize our business and drive improved performance. Our gross margins continue to rise and expenses continue to go down. We remain confident that we will see incremental improvement in fiscal 2010."

The Company noted that while its operating performance was stronger than anticipated, it also expects to record non-cash charges of approximately $63 million in the fourth quarter primarily for full valuation allowances against its deferred tax assets and impairment charges on certain of its stores and intangible assets.

At year-end, the Company was in a three-year historical cumulative loss position, which prompted the requirement of a full valuation allowance against the Company's deferred tax asset balance, resulting in a non-cash charge of approximately $44 million (as required by ASC 740). The Company noted that once it generates taxable income on a sustained basis, the need for a deferred tax asset valuation allowance could change, resulting in the reversal of all or a portion of the deferred tax asset valuation allowance. The Company further noted that the increase in the valuation allowance does not have any impact on its cash position, nor does such an allowance preclude it from using its tax losses, tax credits or other deferred tax assets in the future.