Frugi says hello to Helston!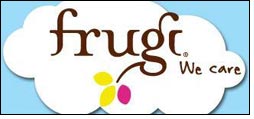 After four fruitful years working in a converted barn, Frugi was bursting at the seams, prompting its move to new and bigger premises in nearby Helston.

After 6 years Frugi, co-founded by Lucy and Kurt Jewson, has expanded from a 'back bedroom' business to a vibrant, leading light, ethical business. It has grown rapidly over the past year and now employs 18 people and supplies over 400 stockists in 44 countries with scrumptious organic clothing. With all the new people, lots of extra stock to hold and business booming in general, the company has outgrown its base at Gear Farm in St Martin and has moved to bigger premises.

"We were sad to leave behind our barn at Gear Farm. We absolutely loved it there, and it's a place where I spent happy childhood days playing with my best friend! But, onwards and upwards – we desperately needed more space to accommodate our ever expanding team and to store our growing seasonal stock. We're all settled in now, and the team love the new office!" reports Lucy Jewson, co-director of Frugi.

The secret to their success lies in offering a truly fantastic product – it's all about scrumptious clothes that you just have to have because they're so gorgeous. But compromise is not an option for the people at Frugi who firmly believe that success doesn't have to cost the planet, so the clothes are completely ethical from seed to garment and beyond. It's important to them that look after everyone really well from the farmers that grow the cotton to the children that wear their clothes – organic cotton ensures no nasty chemicals are involved so the planet gets a better deal too.

It's this balance of creating a beautiful product whilst maintaining strong ethical principles that has been so crucial to Frugi's popularity with their customers who really get behind the brand joining all sorts of discussions on the company's Facebook page and Twitter. Frugi sells both to trade and direct to consumers and sales are set to double over the next two years. It's a fast growing brand with loads of ambition, and the new premises will allow the company to continue to grow over the next few years, accommodating an even wider range of organic clothing, a bigger team and an ever increasing number of sales.

Organic and ethical clothing company Frugi is 6 years old and based in Cornwall. Frugi creates two main seasonal collections and two injection ranges each year for Frugi Baby newborn to 2 years young (which includes the Cut4Cloth range of clothes designed to fit over cloth nappies) and Frugi Kids range for 2-8 years cheeky, from Spring 2011.

Frugi Mother, a range of frump free organic cotton breastfeeding wear, recently won Gold for "Best Feeding Bra/Top" in Practical Parenting and Pregnancy Magazine's 2009/10 Awards

Thousands of readers voted for their 'Best Online Retailer' in this year's Observer Ethical Awards and the nominees were announced with Frugi alongside national foodie favourites Riverford Organic and Abel & Cole Ltd.