Strategic initiatives bolster Forzani Q2 results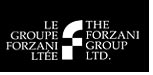 The Forzani Group Ltd., Canada's largest retailer of sporting goods, reported fiscal 2011 results for the 13-week second quarter and 26-week first half ended August 1, 2010.

"The successful execution of our strategic initiatives, and a stronger economy, contributed significantly to our improved same-store sales, margin and operating costs in the second quarter of fiscal 2011," said Bob Sartor, FGL's Chief Executive Officer. "Our strong market presence and favourable weather in Eastern Canada also played a role in the gains."

"We shifted our marketing spend to support the re-branding efforts of our Atmosphere stores, the launch of the Livestrong footwear, apparel and accessories program, and our offering of FIFA 2010 World Cup-branded products. At the same time, we maintained disciplined expense control at the store level, which contributed to a 70% improvement in EBITA compared with a year earlier."

"As we enter our seasonally stronger second half, we believe there still seems to be some uncertainty around the economic recovery. However, our confidence is bolstered by the gains we have made so far, by our achievements against our strategic plan and by the promising start to our third fiscal quarter."

Progress Against Strategic Plan
As previously disclosed, FGL established a new strategic plan in April 2009 designed to unify and simplify our business, expand our reach and improve productivity. FGL's progress during the second quarter against this strategic plan included, but was not limited to, the following:

• Continuing to rebrand our former Coast Mountain Sports stores under the Atmosphere banner, allowing us to gain economies of scale from having one outdoor and lifestyle chain instead of two.
• Opening 11 additional GNC performance nutrition boutiques in Alberta-based Sport Chek stores as the next test markets for this concept.
• Adding eight Nevada Bob's Golf boutiques to Sport Chek stores, which completed the planned fiscal 2011 roll-out of 38 boutiques in Sport Chek locations. There are now 70 boutiques.
• Opening 19 Hockey Experts elite hockey boutiques in key Sport Chek locations as a further test of the "shop within a shop" component of our strategic plan.
• Continuing work on the next generation of the purchasing, allocation and distribution information systems enhancement project.
• During the quarter, FGL continued to benefit from the October 28, 2009 launch of its new e-commerce initiative, Sportchek.ca. With the launch, FGL is now able to extend its retail reach to customers outside its normal trading area and provide support to the estimated 70% of Canadian consumers that research their purchases online. The state of the art site now offers more than 9,000 unique product styles and colours, up from approximately 5,000 at launch. The site is supported by world class e-commerce provider GSI Commerce Solutions Inc. By the end of the second quarter, the site had hosted nearly 7.5 million unique daily visitors, up 2.1 million from the end of the first quarter. During the second quarter, FGL reviewed online customer surveys completed in the first quarter to measure service levels and assess areas for continued site enhancement.