Fashion Fund I successfully divests Secon Group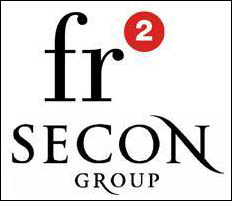 Fashion Fund I, a private equity fund focusing on investments in the apparel and accessories segments of the European fashion industry, announces divestiture of its first investment, the Secon Group. Financial details of the transactions are not disclosed.

The Fund acquired Secon Group at its inception in the summer of 2006. In 2009 due to the credit crisis and resulting difficult trading conditions, the management of the Fund and Secon Group conducted a thorough evaluation of strategic alternatives. It was decided to execute a divestiture strategy for the various brands of the Secon Group with the goal of optimizing shareholder value. As per plan, the management of the Fund and Secon Group has successfully divested all the Secon brands.

Turnover, a modern stylish woman's wear brand, has been successfully sold to Veldhoven Group. Netherlands based Veldhoven Group, is a recognized multi brand fashion company with a portfolio of brands addressing different segments of the market. The Veldhoven Group has worldwide distribution and more than 1200 employees.

Creenstone, a trend setting woman's outerwear brand, has been successfully sold to the Netherlands based Luxor, which is run by a young entrepreneur Robbert Hawinkels. Luxor also owns Shiwi, a stylish and functional beachwear brand.

Arrow, an authentic American brand, has been taken over by Phillips-Van Heusen Corporation's European operation, Tommy Hilfiger. Phillips-Van Heusen Corporation, one of the world's largest multi brand apparel companies, owns and markets amongst others the iconic Calvin Klein and Tommy Hilfiger brands worldwide.

The brand rights of Another Woman and A-rticles have also been successfully disposed.

This brings to a close the divestiture strategy of Secon.

The Fund will focus on the continued expansion of its other investments. Vilebrequin, the iconic French luxury resort-wear brand, continues to expand its product offer and its global distribution with a significant thrust into Asia. BNS Partners, the multi brand distribution conglomerate in Russia and Ukraine, has reported significant growth even during the current turbulent economic times in the region. The company plans to accelerate its store opening program in 2011 and is actively looking for new brands to enhance its portfolio.

Fashion Fund I is a private equity fund focusing on majority investments in mid to later stage companies that are active in the apparel and/or accessories segments of the European fashion industry. The Fund has around €90 million under management and is based in Voorschoten, the Netherlands.

Fashion Fund I B.V.