Kenneth Cole full year revenues increase 11% to $457 million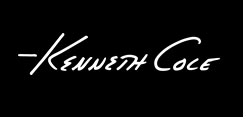 Kenneth Cole Productions, Inc. (NYSE: KCP) today reported financial results for its fourth quarter and full year ended December 31, 2010.

Full year revenues increased by 11.4% to $457.3 million, driven by increases in each of the Company's three business segments: Wholesale, Consumer Direct, and Licensing. Earnings for the full year increased to $2.1 million, or $0.11 per diluted share, compared to a loss of $63.2 million, or $(3.52) per diluted share in fiscal 2009.

The Company noted that fiscal 2010 earnings were reduced by approximately $7.2 million of non-recurring charges for professional fees, severance, and lease terminations related to accelerated store closings; fiscal 2009 earnings were reduced by $62.9 million or $3.16 per share for non-cash charges for deferred tax and other asset impairments.

The Company noted that the improvement in full year operating performance was the result of across-the-board growth in sales, improved merchandise margins due to stronger product, and the ongoing benefits of a more efficient operating infrastructure.

The Company noted that financial results for its fourth quarter ended December 31, 2010, largely reflected its strategic decision to accelerate the closing of underperforming stores.

The Company closed eight full-priced stores in 2010, has since closed an additional seven stores in the first quarter of fiscal 2011, and plans to close two more stores in the first half of 2011 for a total of 17 stores.

While the accelerated closure of these stores, including the Company's Rockefeller Center location, carries a negative, short-term financial impact in the form of charges and inventory liquidation activity, the Company noted that, beginning in the second quarter of fiscal 2011, it expects to realize an annual recurring benefit of approximately $8 million, or $0.40 per share pre-tax.

David Edelman, Chief Financial Officer, commented, "We believe that our business is now positioned to take advantage of significant untapped opportunities for growth. We have closed our underperforming stores, put new leadership in place and, once the near-term impact of our decision to close underperforming stores is behind us, we expect to see a financial benefit that far outweighs these short-term costs."

Fourth quarter revenues increased 10.5% to $120.8 million. This growth was due to an 18.9% increase in Licensing and a 1% increase in Wholesale revenues, as well as a 16% increase in Consumer Direct revenues. Consumer Direct growth was largely driven by a 14.1% gain in comparable store sales which stemmed primarily from liquidation and clearance activity associated with the store closings.

Consolidated gross margin in the fourth quarter decreased 330 basis points to 43.5% compared to 46.8% in the year-ago period. Margins in both the Company's Consumer Direct and Wholesale segments were impacted by liquidation activities, which included an increase in off-price business in the quarter. Selling, general, and administrative expenses ("SG&A") declined by $8.9 million in the fourth quarter as compared to the year-ago period. As a percent of revenues, SG&A decreased to 45.9% versus 58.7% in the prior year's fourth quarter.