Hoteliers to review their apparel programs, Cintas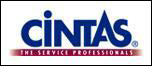 In preparation for the upcoming warm weather, Cintas Corporation issued its 2011 Spring Fashion Trends Forecast. Now is the perfect time for hoteliers to review their apparel programs and consider refreshing the look of their associates with easy seasonal updates.

"This spring, the trends are about adding splashes of color to neutral pallets, spicing up classic profiles with elegant details and clean lines," said Michelle Dortch, Senior Product Designer, Cintas. "By incorporating some of these new details into an apparel program, hoteliers can keep their associates looking fashionable and refreshed."

Cintas identifies the following trends in its fashion forecast:

• Delicious Colors: Food-inspired colors are hot this spring. Look for lemon, lime, paprika, curry and dijon mustard accents to highlight neutral palettes. Pocket squares, vests or scarves are great places to add color.
• Belted Blazers: A simple belt worn over the blazer is the newest way for professional women to accessorize. Alternatively, try a simple hook and eye closure to keep this blazer on point this season. For shorter blazers, cropped jackets factor heavily this spring. Key details include sharp shoulders, hidden button closure, boxy silhouettes, collarless and contrast borders.
• Simple Necklines: Collarless button-ups present a relaxed, season appropriate alternative to the traditional dress shirt. Simple pull-overs in satin or charmuse add elegance to the basic shell. Tunic necklines with a simple band are another simple neckline that offers a relaxed look for hotel apparel programs.
• The Shirtdress: The classic shirt dress has been updated with dropped shoulders, extended plackets and hip seamed details. Fabrics range from oxfords to denim--and even leather.
• Cummerbund Belts: The cummerbund made a runway appearance with three-prong closures or with a knotted front wrap for a softer look. This belt is a great layering piece over blouses and dresses.
• Two- and Three-Buttoned Blazers: Both two- and three-button blazers were seen on the runway. The blazer has a convertible break for a two- or three-button closure.
• Pattern Play: The plaid shirt, a timeless mainstay of menswear, continues its strong presence on the runway and in retail. Plaid was introduced in new color pallets this season. Shadow checks had contrasting collars and cuffs with gingham as an accessory.
• Relaxed Separates: Suit jackets worn with mismatched pants deliver a casual approach to male silhouettes this season. Sweater dressing with collared shirts and ties introduce a relaxed confidence to a hotel front desk.
• Pocket Detail: Cargo, zippered, piped and in-seam pockets were seen on the runway, providing a great utilitarian look for classic shirts.
• Wrap This: Wrap tops return with a new wave of minimalism. Clean designs with optional self-ties or hidden closures are also in style.