Zion Rootswear hits by global cotton crisis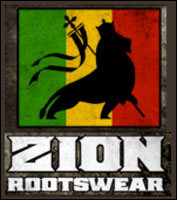 Zion Rootswear has chosen a different path than most in the clothing industry to remedy the burden of the rising cost of cotton. The path has led Zion Rootswear to reinforce their belief in the value of customer loyalty and appreciation rather than merely focusing on sales figures.So how has Zion Rootswear managed to keep the company afloat amidst this monumental swell in the price of cotton? In response, Operations Manager Brad Lasenburg offers two words, "customer loyalty".

Lasenburg explains, "We have adopted a philosophy aligned with the musicians that we represent, especially Bob Marley. We have believed since day one that Zion Rootswear was more than just the Bob Marley t shirt company; we have cultivated a tribe of loyal customers and we plan on keeping it that way by reinforcing the importance of customer service and loyalty." With many retailers testing the waters of their customer base's tolerance for price increases, Zion Rootswear has kept their eyes on the customers not the sales numbers.

With the historic surge in cotton prices over the last year, clothing retailers are scrambling to hold onto to their fading profit margins by passing on the cost to the consumer with increased retail pricing. This strategy is being executed by a large majority of clothing companies both large and small. Zion Rootswear has made a concerted effort to exhaust all possible options, before even considering raising their wholesale and/or retail prices on Bob Marley t shirts and other rock legend offerings..

Lasenburg continues to expound on his company's approach towards customer service and loyalty, "We've seen first-hand the negative effects of the situation with the price of cotton, but we still remain focused on our customer service now more than ever. In today's virtual marketplace, the importance of customer loyalty has become a paramount factor for the growth of a brand. There has been a shift in power to the consumers due in large part to the world of e-commerce and the new found voice it has provided individual consumer's to review products. This combined with the lagging economy in our country has made customer loyalty and appreciation the foundation of our strategy to remain profitable in the face of so many unstable variables."

Zion Rootswear has emerged as a shining example for other clothing companies by focusing on their customer loyalty and appreciation. "There is no way to predict the future. There might come a day when we have no choice, but to increase our prices on the Bob Marley shirts and other cotton goods. However, we'll always explore every possible alternative to keep from passing on the consequences of the cotton crisis to our loyal Zion Rootswear tribe members." Lasenburg declares.

In the face of adversity, Zion Rootswear made a conscious choice to follow the immortal lyrics of their central artist Bob Marley, "don't let them change you or even rearrange you". If anything, the current cotton crisis has strengthened Zion Rootswear's core focus - that being the members of the Zion Rootswear tribe both on a wholesale and retail level.