MAS Fabric Park in Nellore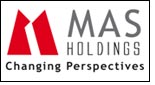 The MAS Fabric Park, specializing in the operation of Industrial Parks, has just entered into a MOU with the Government of Andra Pradesh to open a 750 acre Industrial Zone in Nellore District as a second phase expansion into India. This move will facilitate customers looking to expand in India, working through Sri Lanka as the hub for Product Design, Development and Raw Material Sourcing.

The investment envisaged is approximately US$ 200Mn and the expected export revenue will be US$ 500Mn over a period of 5 years.

MAS Holdings is a US$ 700Mn multinational, operating in 5 countries such as Sri Lanka, India, China, Indonesia and Mexico, with more than 30 factories already employing 35,000 direct employees. MAS has financial and strategic partnerships with the world's top brands like Victoria Secrets, Triumph, GAP, Adidas, Nike, Speedo, and Marks & Spencer.

The "World Business Magazine" published in association with the INSEAD Business School recently featured the MAS Group on its cover story for excellence in Corporate Social Responsibility.

The MAS Fabric Park hopes to commence operations in May 2007. MAS DogiEFA will be the first customer, a three-way joint venture between Dogi of Spain, Elastic Fabrics of America, with an investment of US$ 30Mn. The project is the last link in MAS' supply chain integration strategy, and is expected to attract investments worth US$ 30Mn in the different stages of the manufacturing and finishing processes.This would be the first export scale unit of its kind in South Asia, offering manufacturers of corsetry, swimwear and sportswear a much needed boost in facilitating 20-30% of their warp knit fabric demand by 2008.