Eco-friendly cloth bags a rage among Gen-X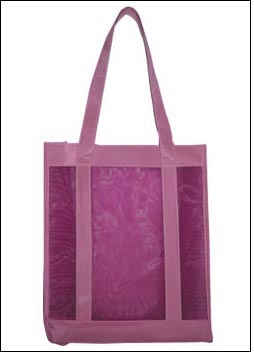 The Chinese Government has banned the use of plastic bags due to the damage it is causing to the environment. As a result, shops in Beijing are selling eco-friendly bags and earning big bucks. The green phenomenon has become a rage among fashion conscious generation of the country.

To attract and make the simple linen bags popular among the customers, designers are coming up with innovative designs and printing logos depicting 'My Bag' and 'Use Me'. Reusable materials like bamboo sticks are also used to make striking motifs on handbags.

Some upcoming designers are designing pictures and motifs on bags to give them a trendy and self-expressive look. The bags contain no harmful dyes and chemicals and are known for their creative trims and decorations.

Prominent global brands like Diesel, Marc Jacobs and DKNY have also launched affordable range of eco bags made from organic cotton in China.

After international celebrities showed their affinity for such environmental friendly products, the young generation that is extremely fashionable, has started flaunting these colourful totes in a big way.

Experts suggest that, these bags have picked up pace. More and more people have started demanding them to show their support for saving the planet.