New technology stimulates design freedom in footwear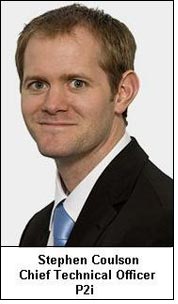 Stephen Coulson, Chief Technical Officer at P2i and inventor of its ion-mask liquid repellent nano-coating, considers the role of ground breaking science in the future of footwear brand differentiation.

As with most sectors of US industry, the economic crisis has had a substantial impact on the footwear market. Bringing with it variable raw material prices, fluctuating exchange rates, dampened consumer demand and protectionist measures, the recession has had a marked effect.

According to the latest Shoe Review (2008/09), consumption of footwear in the US fell by 6.3% in 2008, equating to a total loss of 151 million pairs of shoes. The women's sector – namely leather footwear – was hit particularly hard, losing 7% consumption (70 million pairs).

Now, more than two years after the recession officially began, it is clear that US consumers have made fundamental changes to the way they shop for shoes, where they shop and the brands they buy. Consumers are looking to lighten the load on the family budget by finding value for their dollar, with the discount/mass and mid-tier retail segments seeing growth1.

Nevertheless, value for money doesn't necessarily mean cheaper, and brands that have established a solid connection with the consumer are not only surviving in the new economy, but are gaining share of consumers' mindshare and their spending. Thus, while the recession is not yet a distant memory, consumers are willing to pay a fair price for quality and even a premium for design innovation with that added 'wow' factor.

As such, it has never been more important for footwear brands to establish and capitalize on their relationship with the consumer through differentiation. Offering more bang per buck will not only serve brands well now, but it will pay bigger dividends as the economy improves.

Technology as differentiator
New materials and construction techniques have long been at the centre of footwear innovation. Now, however, in the quest to find the ultimate combination of style, performance and comfort, a new generation of materials sciences are helping brands to retain distinct market positioning.

Science may not be the most obvious starting point for footwear designers looking to differentiate their brand from the competition. However, recent breakthroughs demonstrate a real step-change in performance without compromising all-important visual appeal – or adding significant cost. From liquid repellent and stain resistant to odor controlling and static dissipating properties, pioneering science is opening up a host of innovative opportunities for brand owners and footwear manufacturers to differentiate their products.

The pioneering work of P2i, and its revolutionary ion-mask liquid repellent nano-coating technology, serves as a good example. It uses a special ionized gas (plasma), created in a vacuum chamber, to apply a protective polymer layer over the entire surface of afinished, fully-constructed shoe. This layer is nanoscopically thin, but lowers the surface energy significantly so that when liquids come into contact with it, they form beads and simply roll off.