Cintas announces Substantial Environmental Savings in 2011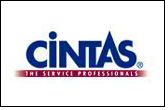 In honor of Earth Day, Cintas Corporation announced it has diverted nearly 3 million plastic bottles from landfills and recycled approximately 260,000 tons of paper—equivalent to planting 4.4 million trees year to date in fiscal-year 2011. The savings, achieved through Cintas' sustainable apparel lines and comprehensive document management services, are just a sampling of Cintas' corporate-wide commitment to sustainability and environmental stewardship.

"We are thrilled with our environmental progress in 2011," said Pamela Coleman, Director of Supplier Diversity & Corporate Sustainability at Cintas. "Green is always in style at Cintas, and our partners are continually brainstorming new and exciting ways to incorporate sustainability into the products and services we offer."

The largest provider of corporate identity uniforms in North America, Cintas offers eco-friendly apparel lines under the umbrella of EcoGeneration by Cintas™—a collection of suits, pants, polos, scrubs and other garments made from post-consumer material like plastic water bottles. Once diverted from landfills, the bottles are broken down and transformed into recycled polyester fibers that are later woven into fabrics.

This plastic-to-fiber process enabled Cintas to divert nearly 3 million plastic bottles from landfills and led to significant achievements in the apparel industry. In 2010, Cintas launched the Full-Circle Eco Polo and the hospitality industry's first Machine-Washable Tuxedo. Approximately six plastic bottles are recycled in the construction of each tuxedo, and the Full-Circle Eco Polo can be fully recycled at the end of its wearable life—users can simply return their polos to Cintas.

"Creating apparel from recycled polyester has made it easy for companies to go green without sacrificing image or comfort," said Kristin Sharp, Director of Design and Merchandising at Cintas. "We will continue implementing apparel programs that champion conservation and measuring our environmental impact for future improvement."

Cintas' document management division also prides itself on its environmentally-conscious approach to protecting confidential business and personal information, including records from human resources and credit card receipts. Using its secure SmartShred™ process, Cintas recycled the equivalent of planting 4.4 million trees during fiscal year 2011—a feat which saved approximately one billion kilowatts of energy, 775,000 cubic yards of landfill space, 520,000 barrels of oil and nearly two billion gallons of water.

"Recycling paper saves water, reduces greenhouse gas emissions and uses approximately 25 percent less energy than manufacturing paper from trees," said Karen Carnahan, President and COO of Cintas Document Management. "Securely shredding documents is critical for data privacy, but it's also a great way to help reduce our carbon footprint and protect natural resources."

Cintas is the first North American AAA NAID-certified and PCI DSS compliant document management provider. The company provides cost-effective, document shredding, storage and imaging programs that provides businesses with peace of mind and greater control and access to information. Paper shredded by Cintas' secure mobile shredding trucks or nationwide locations is delivered to paper mills where it's recycled and manufactured into secondary paper products, such as paper towels.