Young Entrepreneurs of Textile International Meeting @ ITMA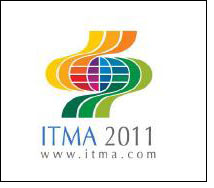 Taking place in Barcelona later this month, ITMA 2011 has expanded its educational and networking opportunities with the Young Entrepreneurs of Textile International Meeting (YET). Organised by the Spanish Institute Sallares I Pla (ISP) with the support of ITMA, the event offers textile business owners under the age of 45 a unique platform to get together with counterparts from around the world.

Themed 'Industrial Marketing in a Global Economy', the half-day Forum on 28 September is a unique opportunity for entrepreneurs to share their experiences on how the world is changing, and where businesses should focus their efforts to remain competitive in this globalised world. At the same time, participants can learn more about how better to expand their business, manage risks, and work as a team.

Mr Eduard Costals, President of the ISP, explained: "The aim of the Forum is to promote international networking and exchange knowledge. It will also establish long-term relationships among textile manufacturers from around the world so that we can share common concerns and discuss solutions for major business issues."

ISP was established in 1947 as an organisation under the Sabadell Manufacturers Guild, formed by young textile entrepreneurs mainly in garments and finishing areas. It regularly organises courses, information sessions, lectures, talks, trips, company visits, meetings with international organisations for young business people to exchange information and experiences, publications, etc.

Conferences ITMA 2011
YET is part of Conferences ITMA 2011 – a series of complementary events designed to help the textile and garment industry share knowledge, learn about the latest trends and network with key players in the respective sectors.

Visitors to this huge textile and garment technology showcase this September are encouraged to register for the events before seats run out. Other events being held during ITMA include:

World Textile Summit, 21 September
A first joint initiative between CEMATEX and the International Textile Manufacturers Federation (ITMF), the World Textile Summit will take place on the eve of ITMA, with confirmed keynote speakers Mr Kofi Annan, former United Nations Secretary General, and Prof Barry J. Eichengreen, Professor of Economics and Political Science, University of California, Berkeley. Other invited speakers include leaders from some of the biggest players in the textile and apparel industry such as Alok Industries Limited, C&A, China National Textile & Apparel Council, Mango, Oerlikon Textile and TenCate, as well as the WTO.

Sustainable Textile Leaders Roundtable, 22 September 2011
Organised in partnership with Textile Exchange, the roundtable will address the 21st century textile value chain from fibre to garment, as well as the latest consumer trends with regards to environmentally responsible products and sustainable brands, and how these are affecting the industry now and in the future. Moderated by Ms Sandra Castaneda, European Director of Textile Exchange, roundtable panellists include representatives from DyStar, Havas Media, Invista, Patagonia, Pratibha and Tonello.