A landmark benchmark for cotton sustainability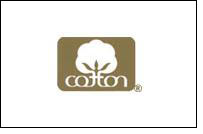 Cotton Incorporated announced the completion of a comprehensive life cycle inventory and life cycle analysis of cotton products. The endeavor is part of the Cotton Foundation VISION 21 Project and included the participation of the National Cotton Council, Cotton Council International and Cotton Incorporated.

The two-year study, managed by PE International, was designed to establish current and accurate benchmarks of potential environmental impacts across the global cotton supply chain. The peer-reviewed data and assessment methodology will help direct sustainability research efforts for the cotton industry, as well as to aid textile decision-makers in achieving their own sustainability goals.

"A life cycle inventory and life cycle analysis of this scale is a first for cotton," says Bill Norman, Vice President of Technical Services for the National Cotton Council. "It is an example of the cotton industry's commitment to ongoing improvement and to helping every link on the supply chain accurately measure improvement over time," Norman adds.

The study takes a holistic and comprehensive view of the life cycle of cotton textile products. The life cycle inventory (LCI) is a quantification of relevant energy and material inputs and environmental release data associated with the production of cotton from cradle-to-gate (fiber) and manufacturing from gate-to-gate (fabric). The associated life cycle assessment (LCA) models the environmental impact of representative cotton apparel (a knit golf shirt and woven cotton trousers) from the field through to consumer care, use and disposal (cradle-to-grave).

Data for the cradle-to-gate segment were collected from the three largest cotton producing countries (China, India, and the United States) and reported as a global average. Similarly, the data for the textile processing phase was culled from surveys among representative mills in the four largest textile processing areas (Turkey, India, China, and Latin America) and are also presented as a global average. Data for the cut-and-sew and consumer use phase were supplemented by a range of credible secondary sources.

The LCA is cotton-centric, meaning it does not compare the environmental impact of cotton to competitive fibers. "The cotton LCA is about measurement, not marketing," says Berrye Worsham, Cotton Incorporated President and CEO. "The textile industry and consumers alike are weary of competition-motivated green marketing. This project is about facts, and establishing a baseline to measure cotton's environmental gains moving forward."

The LCI data collection and LCA modeling were spearheaded by PE International and adhere to ISO-14040 standard. The LCI data sets will be made available through such widely used databases as Ecoinvent and the U.S. Life Cycle Inventory, as well as via a reporting tool slated for availability in early 2012.