Wool prices drop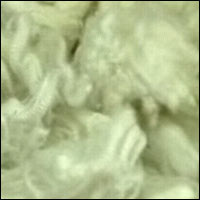 The AWEX Regional Indicators finished 3.3% lower, on average, at sales in Sydney, Melbourne and Fremantle this week when the US exchange rate fell by 1.8%.

The wool selling week closed on Thursday with further serious global economic concerns; and the predictable impact on exchange rates, demand and prices. The greatest impact was seen among Merino fleece types, particularly at the fine end.

49,442 bales were on offer, compared with 45,020 bales last week. 16.9% were passed in, comprised of 13.0% in Sydney, 17.8% in Melbourne and 22.9% in Fremantle. Pass-in rates for Merino fleece and skirtings were 21.8% and 11.7%, respectively. The Thursday figures were much higher – National (22.3%), Sydney (16.6%), Melbourne (24.3%), Fremantle (28.4%), Fleece (27.6%) and Skirtings (16.1%).

41,067 bales were cleared to the trade.

The New Zealand Merino Company also offered 1,905 bales in Melbourne on Wednesday, of which 55.9% were passed in.

The exchange rate followed its familiar volatile pattern, when it climbed back to 103.45¢ last Friday and then fell back on Monday to be just above last Thursday's close. It was on the rise again on Wednesday, but fell away rapidly on Thursday following the United States Federal Reserve's decision to swap $400 billion investment in short term debt for an equivalent holding in long term debt.

This led to a serious global loss of confidence, falling share markets and the familiar flight of currency from places such as Australia to the so called safe havens, including the United States. Exchange rates fell further on Friday, closing at 97.60 US¢ and 72.34 Euro ¢ (source Reserve Bank of Australia).

The week started well enough on Tuesday, coming off last week's Newcastle sale, but was easier on Wednesday when the US exchange rate picked up. The EMI was only down by 4¢ in US on Wednesday, compared with 15¢ in A$.

Thursday's sale saw the EMI fall by 49¢ in US out of a total of a 63¢ for the week. However, the fall in exchange rates buffered prices in Australian currency.

The Superfine wools were again more affected than the medium and broad Merino wools (apart from 23 micron wool, which eased sharply on each day).

The EMI in US currency has fallen from by 18.2% from 1513¢ in the closing sale of last season to 1238¢ on Thursday. The equivalent fall in Australian currency is 12.3%. The EMI in US currency is still at a historically high level. Also, all would agree that the EMI at 1235¢ in Australian currency is still at a high level.

Skirtings again fared better than fleece types. They did well on both Tuesday and Wednesday, but came under pressure on Thursday when prices eased in line with fleece wools. The trade reports that there are good skirting types on offer in the East following the good season.

Crossbreds, although down, were the least affected again this week. Their average AWEX MPGs are now around where they were at the start of the season.

news category
---
Related Categories:
E-News Insight