Coloration specialist DyStar moves ahead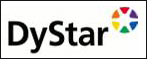 DyStar continues to move ahead of expectations in a tough market, gaining market share and substantially improving on last year's earnings. All this has taken place in the face of falling market demand and rising cotton costs, as well as wider issues such as the tsunami in Japan in March, political unrest in the Middle East, floods in Thailand in November and ongoing economic instability across the US and Europe.

As its competitors start to embark upon organisational change, DyStar's own major restructuring will be finalised shortly and is already paying off. The group has successfully transferred production from Germany to China, India, Indonesia and Japan, and its realigned sales and distribution channel in China has achieved higher-than-expected returns in its first months of operation.

The group has enjoyed a busy 2011. It has launched and completed its first global sustainability reporting project, reinforcing a philosophy that has always existed in the company. It has opened a liaison office in Bangladesh and a global auxiliary competence center in Thailand. And it has held a series of ecology & sustainability / best practice seminars in Bangladesh and India.

There has been plenty of activity to extend products and services too. This year brought the launch of the Levafix Dark Blue CA and the Lava Dye Colored Denim Concept. DyStar has shared high-level ecology and sustainability knowledge through a range of platforms, including its Sustainability in Textile Processing booklet, econfidence hangtag programmes, conferences and trade shows such as ITMA.

Through its Color Solutions division, the Group has introduced the Color Wallette, the smallest version of the CSI ColorWall. And Texanlab, its testing solutions arm, has achieved full CPSC accreditation including Lead, Phthalates and Flammability.

DyStar has also forged partnerships, teaming up with ANTA in China for the Sustainability in ANTA Supply Chain project; with Becatron AG and Lilienweiß GmbH on an online monitoring system for Indigo coloration. It also partnered with two of the biggest clothing retailers in Europe to improve the performance of their suppliers in India.

Color Solutions completed a partnership with Stylesight, a global online trend service, to expand the Stylesight color library with access the CSI ColorWall. In addition, Color Solutions announced a partnership with Sun Chemicals to provide a Brand Color Standards program to ensure that brand color consistency is maintained across all possible packaging substrates and presses across the world.

Moving forward, the group is set to release more products and services in 2012. Although it is expected to be yet another year of global financial instability, the invaluable input, market knowledge and strategic backward integration support of shareholders have put DyStar in a strong position. A healthy inventory will enable it to supply a wider range of competitiveproducts and services to its global markets, while shareholder support will allow it to expand its auxiliaries business in local markets.