SIMA thanks TN CM for Textile Park grant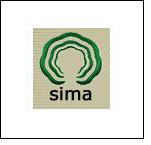 Though the Indian textile industry has its inherent advantages, infrastructure bottlenecks is one of the prime areas of concerns for the weaving and processing sectors which are the weakest link in the entire textile value chain. Therefore, the Government of India launched the Scheme for Integrated Textile Parks (SITP) in July 2005 to create new textile parks of international standards at potential growth centres.

The Scheme had overwhelming response and attracted investments in 30 parks in the 10th Five Year Plan and 10 parks in 11th Five Year Plan and for the 12th Five Year Plan period, 21 parks have already been sanctioned. This scheme provides 40% grant subject to a maximum of Rs.40 crores for infrastructure development including land building, roads, drainage, water supply, electricity, effluent treatment plant, training centre, testing, laboratory, canteen, workers hostel, recreation facilities, marketing support system, etc.

The Central Government also encourages the State governments to give another 9% subject to a maximum of Rs.9 crores grant under the Scheme to further strengthen the facilities. The State Government has considered the proposal positively and sanctioned.

In a Press Release, Mr.S.Dinakaran, Chairman, The Southern India Mills' Association (SIMA) has profusely thanked the Hon'ble Chief Minister of Tamilnadu for sanctioning the State Government subsidy from SITP inspite of severe financial crunch prevailing in the State considering the urgent need for the sustenance of the competitiveness of the Tamilnadu textile industry. Though the Tamilnadu accounts for 1/3rd of the textile business and 47% spinning capacity, the State has severe setback in the weaving and processing sectors due to obsolete technology and pollution issues.

Mr.Dinakaran has stated that the State Government subsidy would encourage consolidation and small & medium powerlooms and processing units in the State and go in for state-of-the-art technology with world class infrastructure facilities.

He has also welcomed the nomination of Director of Handlooms as the single window facilitator for availing and monitoring the scheme. Mr.Dinakaran has stated that out of 40 textile parks coming up in the country eight are in Tamilnadu out of which only one park which is being promoted by SIMA is the dedicated textile processing park with marine discharge facility at Cuddalore.

Mr.S.Dinakaran has appealed to the Hon'ble Chief Minister to nominate the Director of Handlooms as the single window facilitator for getting all clearances from the various State and Central government authorities to expedite the process of implementing the park. He has stated that it has taken more than six years for SIMA to get all the clearances and kick start the park. He has stated that SIMA park would commence the commercial production in a period of 18 months and provide direct and indirect employment to 30,000 people inthe State.