Braskem mulls setting up ethylene plant in Bolivia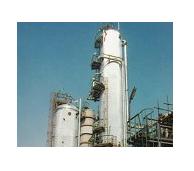 Braskem SA, the Brazil based company that is primarily engaged in the production of basic petrochemical products, is considering to set up an ethylene plant in Bolivia, the country's state-owned petrol company Yacimientos Petrolíferos Fiscales Bolivianos (YPFB) has said.
Javier Quipusco Escobedo, Project Director with YPFB, said YPFB is in search of a foreign partner for financing the construction of an ethylene and polyethylene project called Gran Chaco.
The interested companies have to submit their project proposals to YPFB by July 23, 2012.
Saipem SpA (SPM) of Italy, KBR Inc. of the US and Linde AG (LIN) of Germany are among the nine companies that are likely to submit their proposals for Gran Chaco.
Fibre2fashion News Desk - India