Profits of large-scale Chinese textile firms decline in H1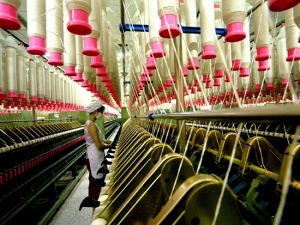 Large-scale Chinese textile enterprises grossed a combined profit of 114.79 billion Yuan in the initial six months of the current year, showing a decline of 1.9 percent year-on-year.
Loss-making companies accounted for 18.4 percent of all large-scale textile enterprises in China and the total loss made by these companies increased by 124.1 percent year-on-year, during the first half of 2012.
Cotton spinning and chemical fibre industries were impacted the most during the six-month period due to high price volatility of raw materials.
From January to June, profits of chemical fibre sector decreased by 52.3 percent year-on-year.
Similarly, profits of 105 enterprises in the cotton spinning sector dropped by 52.1 percent year-on-year during the period under review.
Fibre2fashion News Desk - China