China speeds up cotton purchase for state reserves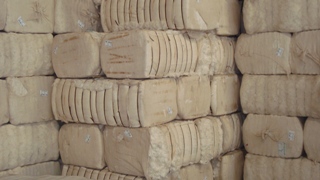 China has quickened the pace of its cotton procurement for state reserves with the arrival of new cotton in the market.
As of October 2012, China's national cotton procurement during this season was 1.789 million tons, according to the figures released by the National Development and Reform Commission. But the figure has crossed 2.5 million tons as of now, as per the latest data of China Cotton Association.
Actually, textile business conditions this year are less conducive compared to last year, and textile enterprises are purchasing smaller quantity of cotton from the market.
In such circumstances, the purchase for state reserves is bringing stability to domestic cotton prices as increasing amount of new cotton keeps coming into the market.
Fibre2fashion News Desk - China