Chinese textile output & profit margin grows in 2012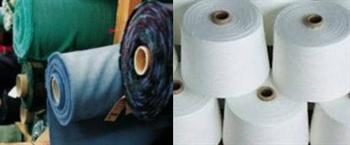 Despite negative factors like poor global economic situation and weakened domestic demand, the Chinese textile industry produced goods worth nearly six trillion yuan in 2012.
Moreover, the average profit margin of Chinese textile industry also rose to about seven percent, a relatively high figure in recent years. The profit margins of all textile sub-sectors grew significantly, except the man-made fibre industry.
However, the export situation was not very optimistic and the textile and apparel industry notched exports of about US$ 252 billion in 2012. The exports were affected due to weakened external economic environment as well as the Government's cotton policy.
Last year, the domestic sales of Chinese textiles exceeded 300 billion yuan.
Fibre2fashion News Desk - China