Williams Partners prices $1.25bn senior notes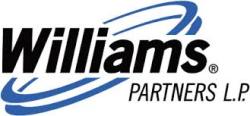 Williams Partners L.P. announced that it has priced a public offering of $750 million of its 3.90 percent senior notes due January, 2025 at a price of 99.690 percent of par and $500 million of its 4.90 percent senior notes due January, 2045 at a price of 99.229 percent of par. The expected settlement date for the offering is June 27, 2014.
Williams Partners plans to use the net proceeds from the offering to repay amounts outstanding under the partnership's commercial paper program, to fund capital expenditures and for general partnership purposes.
Credit Agricole Securities (USA) Inc., J.P. Morgan Securities LLC and RBS Securities Inc. are acting as joint book-running managers for the offering.
Williams Partners L.P