CB&I bags contract renewal for chemical plant services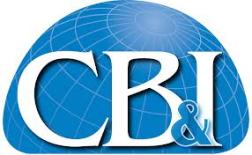 CB&I announced it has been awarded a contract renewal valued at $110 million by a leader in the global specialty chemicals industry for long-term maintenance, operations, engineering and other industrial services at multiple chemical facilities throughout the U.S.
"CB&I has long supported our customers through continuous improvements in productivity, planning and work processes, all while maintaining a relentless focus on safety," said Patrick K. Mullen, President of CB&I's Engineering, Construction and Maintenance operating group. "This renewal underscore's CB&I's commitment to ensuring the safe and reliable operation of our customer's facilities."
CB&I is the most complete energy infrastructure focused company in the world and a major provider of government services. With 125 years of experience and the expertise of approximately 55,000 employees, CB&I provides reliable solutions while maintaining a relentless focus on safety and an uncompromising standard of quality.
CB&I