SGS acquires hygiene services provider Courtray Consulting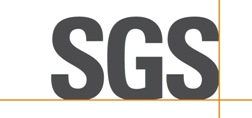 SGS announces the acquisition of Courtray Consulting SARL, a leading provider of performance testing, validation and expertise services in the global hygiene disposable industry. Clients include converters, raw material manufacturers, retailers and consumer organizations.
Founded in 1988, and privately owned, Courtray Consulting is based in Douai (North of France); it employs 10 people and generated revenues of EUR 1.8 million in 2013.
"I am very pleased with this acquisition that will contribute to strengthening our position as a leading global supplier of hygiene testing" said Chris Kirk, CEO of SGS.
SGS