Lanxess BoD initiates Group-wide restructuring program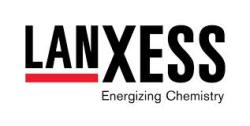 As part of the realignment of LANXESS, the Board of Management has initiated a Group-wide restructuring program at its board meeting. Talks about planned measures resulting from the program are now being held with the Supervisory Board and employee representatives.
Administrative structures and decision-making processes are to be streamlined. Customer and market orientation in the business units will be further improved.
At the beginning of May, as part of the publication of the first quarter 2014 results, LANXESS already announced that it is developing measures to reduce costs and increase competitiveness. LANXESS will provide detailed information about the restructuring program during the second half of this year.
LANXESS is a leading specialty chemicals company with sales of EUR 8.3 billion in 2013 and roughly 17,000 employees in 31 countries. The company is currently represented at 52 production sites worldwide. The core business of LANXESS is the development, manufacturing and marketing of plastics, rubber, intermediates and specialty chemicals. LANXESS is a member of the leading sustainability indices Dow Jones Sustainability Index (DJSI World and DJSI Europe) and FTSE4Good as well as CDP's Climate Disclosure Leadership Index (CDLI).
LANXESS