DITF stood up to the expectations of participants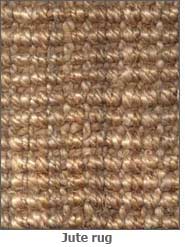 The Dhaka International Trade Fair (DITF) 2008 met a successful closure on January 13 and credit for this can be attributed to the local and international exhibitors who ensured to have displayed a variety of products with latest designs to lure customers and overseas orders.

This 13 day trade extravaganza especially highlighted a range of goods starting from ladies bags, purses, folders, tablemats and doormats to carpets, room dividers and showpieces all made from jute.

Jute goods producers participating in the fair were relieved to see a huge number of people drawn towards the exhibits and disclosed that the response was overwhelming and that the fair certainly turn out to be a fruitful venture.

Demand for jute products in particular, has increased tremendously because of low supplies. Europe, US and Canada have always remained the most potential and volatile market for these jute products since they are eco-friendly, attractive and durable.