Royal Easter Show invites artists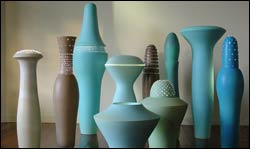 New Zealand's 165 year-old Royal Easter Show is grand and varied festival. The largest art show, equestrian events and the fun and thrills of the carnival rides brings people of all age groups together. This year it's scheduled from March 20-24 at the ASB Showgrounds. All the artists nationwide are invited for participating in the largest art competition.

Not only can the established but amateur artists can win thousands of dollars as prize money which will be given to the winner at the end of the event.

Painting, print making, photography, ceramic, pottery, jewelry, glass wear and woodcraft will be showcased for sale at the Art Hall. It also provides a great platform for networking with the art community and potential future buyers.

Last year more than 2,000 artworks were displayed and hundreds of artworks were sold. Looking at the growing popularity, this year seems to be bigger and bettre for the participants.