JFW, Premium Korea & Amazing Taiwan for Interstoff spring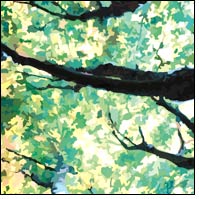 Three special pavilions confirmed for Interstoff Asia Essential Spring 2008: "Premium Korea", "JFW - Japan Creation" and "Amazing Taiwan"

Industry leaders from Italy, Japan, Hong Kong, the Netherlands, Taiwan, Switzerland and the UK all joining the seminar speaker panel.

Special pavilions from Japan, Korea and Taiwan have been confirmed for the Spring 2008 edition of Interstoff Asia Essential 2008, scheduled for 12 - 14 March at the Hong Kong Convention & Exhibition Centre. A total of 200 garment fabric and accessory exhibitors from China, Hong Kong, India, Italy, Japan, Korea, Taiwan, Thailand and the UK will participate in the fair.

Japan Fashion Week (JFW) - Japan Creation:
"JFW - Japan Creation" is Japan's leading high-end fashion textiles event held twice a year in Tokyo. Spring 2008 marks the first time that Japan Creation have stepped outside Japan, by organising a group of around 20 companies to participate in Interstoff Asia Essential Spring.

The Japanese companies will show fashion fabrics for the Spring / Summer 2009, plus eco-textiles under the heading of "Eco Muse". The pavilion in Hong Kong is intended as a 'preview and highlight' package in advance of the Japanese show, taking place in April.

"We believe that an overseas launch of our own indication of trends from JFW - Japan Creation is necessary to develop our event into an international textile show," says Mr. Akira Kawashima, Senior Director of the JFW Japan Creation Steering Committee.