Earthquake in China creates tremors in Banaras silk industry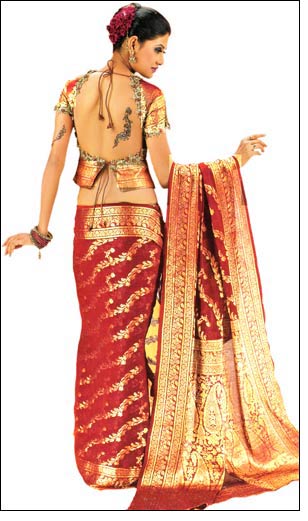 It has been some time now since the earth quake hit China, devastating property worth millions and countless lives. However, its aftermath has affected even the Banarasi silk saree industry in far off India.

The saree industry of Banaras depends heavily on silk imports from China so much so that of the total domestic consumption of 12,000-15,000 metric tons, nearly 60 percent of the raw material is imported from China.

With the earthquake striking China, silk supply from the country came to a stand-still and even after conditions became normal, the influx was irregular and insufficient to meet the required demand.

This, as a consequence, led to an increase in the prices of silk in the domestic market within a span of a mere two weeks. Prices in Banaras have gone up to Rs1500 a kilogram from Rs1200 for Filature (raw silk thread) while it surged from Rs1500 to Rs1800 a kilogram for Katan silk thread.

Being badly hit by these surmounting prices, small traders are finding it extremely difficult to earn their livelihood. Even local weavers are facing a tough time and a lot of them have already migrated to other places for better business opportunities.