OSHA Head to address TRSA CEO Summit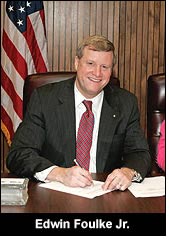 This September, TRSA is offering industry executives an event worthy of the growing challenges of a business that is seeing a rapid increase in its sales and level of sophistication.

The TRSA CEO Summit, Sept 18-19 in Boston, gives those that are leading the industry into a golden era a rare opportunity to learn from high-powered presenters on topics germane to the issues they face, while providing time to network with colleagues.

TRSA's CEO Summit is an exclusive event open only to operator and associate CEOs, presidents and heads of companies, and those executives in a direct line of leadership succession who are invited by their company's CEO.

The meeting will be high-powered, not only because of who will be attending from the industry. The speakers selected to address the Summit are top-notch; in fact, this may be the strongest collection of talent ever assembled to instruct industry leaders.

The most recent addition to an already powerful agenda is an address by the head of the U.S. Occupational Health and Safety Administration (OSHA) Assistant Secretary of Labor for OSHA Edwin G. Foulke Jr. Foulke will speak to industry leaders at a luncheon on Sept. 18 at the Marriott Long Wharf, the CEO Summit's host hotel.

He joins the program as part of the association's SafeTRSA Program, which is designed to reduce and eliminate injuries and illnesses in places where textile service employees work. Foulke will speak to the issue of enhancing safety from the top down.

He will also share the priorities of the administration regarding workplace safety and enforcement. Through SafeTRSA, members and staff have been reaching out to OSHA to share with regulators the efforts textile service operators are making to keep their employees safe. Foulke's address provides the industry a great opportunity to underscore that point once again.

Stephen M.R. Covey heads list of top presenters. Joining Foulke on the agenda are four strong educators in the areas of leadership, succession planning, human resources and economics. Delivering the keynote address will be Stephen M.R. Covey, the author of the best-selling management book, The Speed of Trust.

Covey is the son of world-renowned leadership guru Stephen Covey. The younger Covey has built his own reputation in this area, building the Covey Institute into one of the top leadership training programs anywhere.

Now, as CEO of Covey Link, Stephen M.R. Covey continues that tradition of leadership education. His talk will be high-powered and motivational, and will deliver just the right message to our fast-growing industry. The other guest speakers will make at least two presentations each to CEO Summit attendees.

Speaking on HR issues, iNsights' Nancy Roberts will present a general session on personnel issues called Getting the Right People on the Bus, an incredibly important topic, especially as our industry is growing at such a fast rate. Roberts also will conduct two breakout classes, one on team building and another on retaining talented employees.