Bluesign to improve resource efficiency of Deuter Sport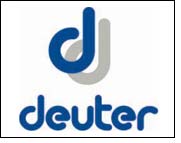 bluesign technologies ag announces that Deuter Sport GmbH & Co. KG is a new bluesign member. As a bluesign member, Deuter enters an exclusive circle of leading retailers and brand companies who decided to rely on the bluesign standard in practically managing all environment, health and safety (EHS) issues in their supply chain.

Many retailers and brand companies have realized that besides price and performance of their products, aspects like consumer safety and sustainable production become more and more important. In order to gain the consumer's long-term trust in their brand, brand companies are facing new challenges regarding environment, health and safety (EHS) issues. To reduce their environmental footprint, combined with maximum conservation of resources in production, will be critical factors for future economic success.

The bluesign membership allows leading retailers and brand companies, who are strongly committed to sustainability and "Corporate Social Responsibility" (CSR) to actively participate in the bluesign standard. As a bluesign member, Deuter can benefit from practical solutions regarding EHS issues including assistance in the implementation of manageable EHS guidelines as well as general supply chain
management.

Deuter Managing Director Bernd Kullmann says: "The new cooperation marks a very important step for us. With the bluesign standard the industry has reached a new level of ecological and health responsibility. And for Deuter, sustainability and social commitment are core elements of the brand philosophy. We are convinced that we can further effectively reduce the ecological impact of our production cycle with the professional support from bluesign technologies ag."

"A few months ago, when I visited Deuter Sport GmbH & Co. KG for the first time, I saw this exhibition in the foyer with the original backpack of Anderl Heckmaier, one of the four first alpinists who conquered the Eiger Nordwand in 1938. That was the moment when I realized the long tradition of Deuter - a company history of more than 100 years. It was evident from the very first discussion with Bernd Kullmann: Deuter wants to start an EHS-management in their textile supply chain in a serious and sustainable way" says Dr. Thomas Schaefer, managing director of bluesign technologies germany gmbh, looking back on the beginning of the relationship and he comments: " it gives me a great pleasure, to welcome this long-established company located in Southern Germany as bluesign member.We are looking forward to cooperating with Deuter helping to improve the resource efficiency and environmental performance as well as consumer safety aspects in Deuter´s textile supply chain".

bluesign membership for retailers and brand companies
The bluesign membership is beneficial to retailers and brand companies in several ways. Compliance with high-level EHS criteria means a long-lasting investment in consumertrust and a positive image. Consumers expect the retailers and brand companies to responsibly manage EHS problems.