BASF taking steps to sharpen focus & integrate Ciba business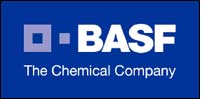 BASF is taking steps to optimize its structures in order to sharpen the company's focus on its customer industries. At the same time, BASF is laying the foundation for the rapid and efficient integration of Ciba's businesses. In particular, BASF's Performance Products segment is being developed further. The initial organizational changes will be effective as of April 1, 2009.

BASF expects the approvals of the relevant antitrust authorities and the closing of the Ciba transaction toward the end of the first quarter of 2009. The so-called "Discovery Phase" will begin immediately after closing. During this phase, which is expected to last about two months, joint teams consisting of BASF and Ciba employees will analyze the acquired businesses in depth.

The goal of the analysis is to define a market-oriented positioning for the combined businesses as well as the optimal organizational structure. The actual integration process is then expected to start in the second half of 2009 on the basis of these results.

Dr. John Feldmann, member of the Board of Executive Directors responsible for the Performance Products segment, explained the benefits of the changes: "With these initial steps, we are very clearly focusing our business on the needs of our customers and markets and sharpening the profile of the segment's divisions.

At the same time, we are creating the conditions that we need to integrate the new Ciba businesses rapidly and efficiently in the next step. After closing, we will develop the detailed organization for the combined businesses with our new divisions together with colleagues from Ciba."

Details of the organizational changes as of April 1, 2009 are as follows:
The Performance Products segment currently consists of the Acrylics & Dispersions, Care Chemicals and Performance Chemicals divisions. As of April 1, 2009, the new division Paper Chemicals will also form part of the segment. This division will initially consist of BASF's business with paper chemicals business, binders and kaolin minerals, which is currently part of the Acrylics & Dispersions division.

The head of the new division will be Dr. Ehrenfried (Fred) Baumgartner (56), who is currently responsible for BASF's Inorganics division. Following the completion of the Discovery Phase, Ciba's business with products for paper manufacturing will be integrated into the new division.

The current Acrylics & Dispersions division will be renamed Dispersions & Pigments. This division will bundle BASF's business with raw materials for the coating and paint industry. As a result, the existing dispersions business will be complemented by the pigments and coatings resins business that is currently part of the Performance Chemicals division.

The acrylics business will be reassigned to the Petrochemicals division, which will then encompass the key steps in the propylene value chain. The superabsorbents business will be assigned to the Care Chemicals division. The majority of Ciba's Coating Effects business will be integrated into the Dispersions & Pigments division after the Discovery Phase.