TEX-STYLE to assist exhibitors & buyers with 'Arrange a Meeting'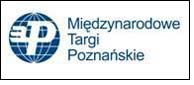 On the grounds of Poznan International Fair most important fashion fair in Poland will be held from 3rd March till 5th March.

Platform for cooperation
In the current economic situation it is worth taking advantage of every possible stimulus that the trade offers. One of them is the semi-annual TEX-STYLE Trade Fair of Fabrics, Clothing and Accessories.

Tex-Style is constantly evolving the way contracts are negotiated – during the upcoming edition traders will be able to meet with exhibitors before the fair begins through the "Arrange a meeting" option available in the exhibitors catalog on: www.fashion.mtp.pl.

The fair in March will be an opportunity to enter into cooperation with suppliers of components for clothing manufacturing (fabrics and knitwear, tailor's accessories, haberdasheries, specialized computer software that supports manufacturing) and replenish sales offer of fancy goods and women's, men's and children's clothing for the current spring-summer 2009 season.

Fair visitors will be able to get acquainted with the offers of over 80 exhibitors from Poland, Lithuania, Slovakia, Italy, Germany, France, Spain and the Netherlands.

Among the companies debuting during Tex-Style in March will be Vector – the sole Polish representative for the American brand Monarch, esteemed by such music and film stars as: Jon Bon Jovi, Sean Paul, Usher, Brad Pitt, Colin Farrell, Ashton Kutcher, Jessica Biel and Dustin Hoffman. Also debuting will be equipment from EMC-Czaja for ironing fabrics and textiles in a hanging position with the aid of steam.

Don't miss it!
• Meeting with a Visual Merchandising guru
Can a store be an oasis of wellness? How can you arrange effective and functional retail interiors, which by their very ambience will positively affect customers' emotions and ultimately lead to boosting sales? Answers to these and many other questions related to arranging retail interiors will be provided by Wolfgang Gruschwitz, one of the best practicing Visual Merchandisers in Europe, who has worked for such brands as Massimo Dutti, Zara, Adidas, Högl Shoe, Burberry, Bershka, Olsen, Coca Cola and Red Bull.

Wolfgang Gruschwitz specializes in the arranging and architecture of modern retail interiors and consulting related to brand visual communications. Visual Merchandising is the key element of marketing strategies implemented by many modern companies. It helps customers make a purchase decision. It is therefore worth taking advantage of the experience of guest specialists invited to Poznan by both the Poznan International Fair and trade magazine publisher Promedia.

The Wolfgang Gruschwitz seminar will take place on 3 March 2009 at 13:00 in the Speaker's Corner, Pavillion 4. The presentation will be interpreted into Polish.

• Seminars, lectures, presentations
Will fashion in the forthcoming seasons see a steady evolution or a revolution? The answer to this question could be sought in presentations delivered by experts on tendencies in fabrics and accessories for the spring-summer 2010 season and ready-to-wear fashion for autumn-winter 2009/2010 season.