Innovation offensive to open up new growth potentials for Nanogate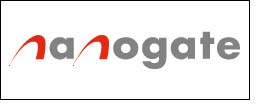 In times of economic challenges, innovations are a way for companies of all sizes to overcome crises and achieve lasting competitive advantages. Greater product utility, cost-effectiveness and environmental-friendliness can not only boost customer loyalty but also open up additional sales opportunities.

Saarland-based Nanogate AG, a leading international en-abler in the field of chemical nanotechnology, is stepping up its innova-tion efforts significantly for the current financial year. The offensive kicks off with innovative products for various uses in the field of func-tional textiles. New product traits ensure that even the most stubborn stains either hardly stick to enhanced surfaces or are easy to remove. Electric charging is also successfully prevented, thereby reducing the risk of flammability. Nanogate has embarked on a campaign to actively market its new product line and anticipates serial success soon.

After several years of research Nanogate's innovation offensive has begun with the market launch of new textile finishes that even protect light-coloured materi-als to an extent that had previously been almost impossible. Surfaces are treated with a protective layer that reduces dirt adhesion significantly and also provides other functions. Stains such as coffee or ketchup stains, but also more stubborn stains such as those caused by oil and ballpoint pens, do not stick to the material or can be removed without much effort.

In addition, simple process integration in the course of immersion ensures that the coating covers each individual fibre of the textile and can resist cleaning agents.

Other functions such as antistatic and antibacterial properties and a high level of flame retardance can also be inte-grated. The product lines' uses are many and varied, especially for heavy-duty textiles such as those used in the furniture industry or in automotive and vehicle manufacture.

With its new product line Nanogate AG is enlarging its functional textiles area of expertise strongly and anticipates first serial successes with pilot customers in the months ahead. "Our innovations in the field of textiles not only offer fascinat-ing new properties but also lower the level of environmental pollution by reduc-ing the need for significant quantities of cleaning agents," says Holger Zytur, Di-rector of Functional Textiles at Nanogate AG.

The new product line is part of the innovation offensive that Nanogate has launch¬ed. The world economy is in the throes of a crisis, the extent of which is unknown and the consequences of which cannot yet be foreseen. That is pre-cisely why it is so important for companies to be prepared for hard times with in-novations that ensure effective customer retention. This can be accomplished by means of boosting quality, improving profitability, developing new product traits and contributing towards environmental protection.

Nanogate AG, as a leading international chemical nanotechnology company, has the expertise that is re-quired to put these innovations into practice successfully in a short time and is extending its commitments significantly in the course of the current financial year.