'2008 is a difficult year for entire bedding industry' - Select Comfort CEO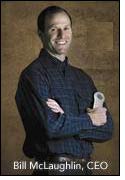 Select Comfort Corporation, the nation's leading bed retailer and creator of the SLEEP NUMBER bed, announced results for the fiscal 2008 fourth quarter ended January 3, 2009. Net sales for the quarter totaled $131.1 million, a decrease of 31 percent, compared to $190.7 million in the fourth quarter of 2007. The company reported a fourth quarter net loss of $57.4 million, or $1.30 per diluted share, compared to net income of $2.2 million, or $0.05 per diluted share, in the fourth quarter of 2007.

Fourth quarter results include $58.9 million in charges, including $32.1 million in asset impairments for stores and information systems, and a $26.8 million charge for the establishment of a deferred tax valuation allowance. Excluding these charges, the company would have reported a net loss of $11.4 million or $0.26 per diluted share.

"2008 was a difficult year for the entire bedding industry, including Select Comfort. Economic conditions deteriorated steadily as the year progressed, and consumer sentiment weakened further in the fourth quarter," said Bill McLaughlin, president and CEO, Select Comfort Corporation. "Despite this, we achieved positive operating cash flow for the year as a result of proactive and aggressive cost-reduction actions, and we expect significant improvement in earnings for the first quarter of 2009."

McLaughlin said the company is focused on three key priorities in response to the current economic challenges:
• Reducing costs to more closely align them with near-term sales trends;
• Re-igniting the Sleep Number brand and enhancing its relevance to consumers seeking greater value; and,
• Preserving cash and working to increase financial flexibility.

"During the fourth quarter, we implemented a series of initiatives to reduce fixed and variable costs, maintain margins and improve sales consistency. These initiatives, which are continuing in the first quarter of 2009, are expected to deliver approximately $80 million in cost savings in 2009," McLaughlin continued. "We also have shifted marketing and promotional activities to focus more on affordable entry-level products and have seen an improvement in sales trends during the first quarter of 2009. We anticipate that challenging conditions will persist throughout the year, but believe the cost actions we have taken, and continue to take, should allow us to generate year-over-year improvement in earnings and positive cash flow in 2009."

Fourth Quarter and Full-Year Summary
During the fourth quarter, retail sales declined 25 percent, driven by a 29 percent decline in same-store sales, with a net reduction of seven stores during the past 12 months. During the fourth quarter, the company closed five stores. Fourth quarter e-commerce and direct-marketing sales were lower, with revenues in these channels declining 41 percent and 37 percent, respectively. Wholesale sales declined 61 percent in the period.