Mills will stick on their selective hand-to-mouth buying strategy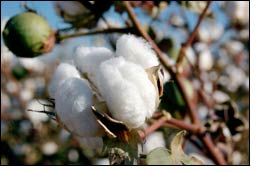 NY futures closed slightly higher this week, with December advancing 75 points to close at 60.86 cents today.

With the help of strong outside markets, cotton futures were able to rebound after last week's sharp correction. In doing so, the December contract managed to stay about two cents clear of the technically important long-term uptrend line that dates back to early March.

When the market traded limit up on Monday it even seemed like it was on its way to challenge the recent high near 65 cents, but as in previous occasions physical prices stayed behind, as mills were not in a hurry to pay higher prices. With crops around the globe still showing a lot of promise, mills seem to be confident that prices will not run away anytime soon and are adhering to their selective hand-to-mouth buying strategy.

With the exception of Monday's flurry of activity, during which a little over 13'000 futures changed hands, daily trading volume remained very subdued at somewhere between 4'600 and 7'200 contracts, which was telling us that this latest rally attempt lacked momentum and would sooner or later have to stall out as well. The fact that open interest barely changed this week, moving up just slightly from 124'998 to 126'651 contracts, was another sign that this latest flash in the pan that was probably due to a lack of short selling rather than new longs piling in.

Export sales picked up a little during last week's price brake, amounting to a combined 138'400 running bales for Upland and Pima. Thanks to strong shipments of 311'800 running bales last week, the final export number for the 2008/09 season will be around 13.2 to 13.3 million bales, which is right at the latest USDA estimate. Although the overall export number will be shy of last year's 13.65 million statistical bales, it is interesting to note that Upland shipments surpassed those of last season by about 250'000 bales, while Pima shipments lagged by nearly 600'000 bales.

Last week we hypothesized that the pace of global cotton consumption may be stronger than expected. There is no doubt that consumer spending has slowed in the developed world, but thanks to the very steep discounts stores have been offering since last fall, the amount of goods sold has not fallen as much as initially feared. Retail sales statistics may be a bit misleading at times because they focus on dollar volume rather than pieces sold.

Also, governments of export oriented economies have been trying to counterbalance waning export demand by aggressively boosting domestic off-take with the help of stimulus programs, with China being a prime example. It has always been China's policy to expand its domestic market and thereby reduce its dependency on exports, but the financial crisis has forced it to pursue this goal at a faster pace.

While this 'less bad' scenario on demand may have helped to pull the market out of the abyss and we are now trading again at 60cents instead of 40 cents, there is currently nothing to suggest that prices should keep on rising from here. The global balance sheet looks fairly balanced at this point, with most analysts seeing production and consumption very close to one another. The USDA has been the most optimistic, predicting a 6.7 million bales output gap in its July estimate, but we expect that to narrow in subsequent reports. The ICAC on the other hand is of the view that we will see an output surplus of 0.5 million bales in 2009/10.