Export sales report once again disappoints market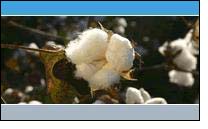 NY futures consolidated recent gains, with December advancing 91 points to close at 68.55 cents.

Although the weather remains a concern to the market, it is probably not what kept values so well supported this week. This honour goes to the speculative community, which continued to commit substantial amounts of new money to cotton and other commodities.

On June 24 open interest stood at just 105'969 contracts, but this morning it measured 178'718 contracts, an increase of over 68 percent in less than four months! But even more amazing is that fact that over the last 13 sessions alone (not counting today), open interest has shot up by 34'000 contracts, with most of the additional longs belonging to specs and to a small degree index funds, while the trade accounted for the majority of new shorts.

The latest CFTC report of October 13 showed the trade 12.5 million bales net short in Futures and Options, while positions related to index funds amounted to 7.7 million bales net long and all other speculators combined had the remaining 4.8 million bales in net longs. Since then the trade position has probably grown close to 14.0 million bales net short and one has to wonder how much more the trade is able and willing to add to this position. We all know how powerful the speculative community is and the only factors that may restrict them besides their own view of the market are position limits and somewhat stricter CFTC regulations. But where there is a will there is a way to get that money into the market and that's what the trade needs to be mindful of if it wants to avoid another debacle like in March last year.

The trade is seemingly still counting on the certified stock to put a lid on the market and to force values lower as we head towards the December notice period. Since last week the certified stock has added another 10'000 bales and it now amounts to roughly 385'000 bales. With prices as high as they are, this number will probably keep growing as more tenderable new crop cotton becomes available. We would not be surprised to see the certified stock at well over half a million bales in a month from now. However, while we believe that at the current spread of just 213 points between December and March the market may need to go lower to find a taker, a substantial widening of the spread to let's say 450 or 500 points during the upcoming rolling period may eliminate the necessity for a price drop, as a potential taker could take it based on the spread alone, regardless of where the market trades. In a season like this, with premium qualities in limited supply, it has a certain appeal to gain control over the certified stock.

Today's export sales report was once again seen as a disappointment by the market, as exactly 100'000 running bales of new sales in Upland and Pima were offset by cancellations of 44'700 bales. Total commitments for the current season are now at 3.6 million statistical bales, which are 3.0 million bales less than last year. However, with less than 433'000 bales of new crop classed as of last week and with prices much higher than those of competing growths, it is not surprising that US sales are not taking off at this point.